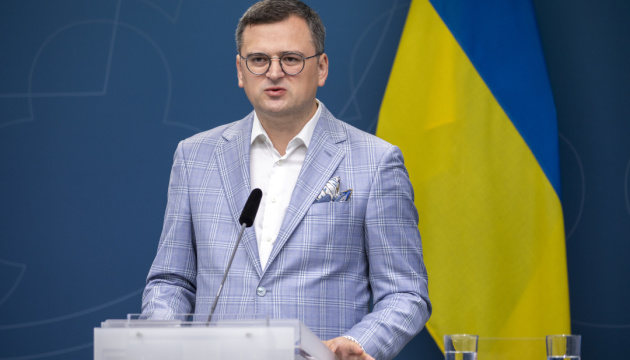 Kuleba: F-16 for Ukraine will be investment of decade in Europe's security
Providing Ukraine with modern combat aircraft will be the best investment in the long-term security of the European continent and should be endorsed as soon as possible.
"There are no rational arguments on why Ukraine cannot get modern Western-type combat aircraft, and I believe that this decision will be made. Ukraine is the defender of Europe. Providing Ukraine with F-16 aircraft will be the best investment of this decade in the security of the European continent," Minister of Foreign Affairs of Ukraine Dmytro Kuleba said at the EU Foreign Affairs Council meeting, Ukrinform reports with reference to the Ministry of Foreign Affairs.
The minister expressed his belief that the EU countries are able to play a leading role in making a decision to provide Ukraine with modern combat aircraft and thus demonstrate their strategic leadership.
"It is necessary to start training Ukrainian pilots on Western-type aircraft as soon as possible so that when they are provided, we can use them immediately. This will save the lives of our soldiers and civilians and guarantee Ukraine's superiority over the enemy in the air," the minister noted.
The minister also pointed out that the provision of F-16 jets to Ukraine and the integration of air and missile defense of Ukraine and neighboring EU countries will complete the formation of the infrastructure of a peaceful European sky.
As reported, the ministers of foreign affairs of the EU countries, who meet in Luxembourg on April 24, are looking for a compromise regarding the procedure for joint ammunition orders for Ukraine at defense industry enterprises.