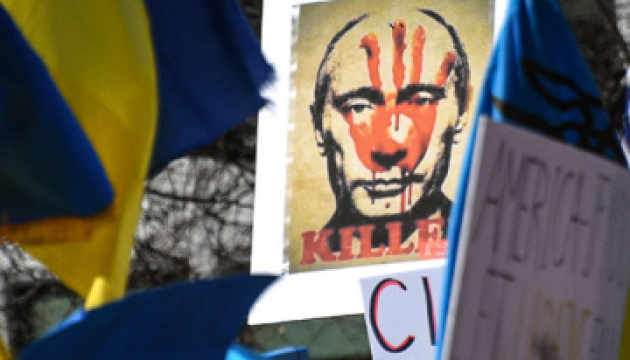 Germany to hand Putin over to ICC if he crosses into country
German authorities will comply with the ruling of the UN International Criminal Court in The Hague and be forced to arrest Russian warmonger Vladimir Putin if he dares to enter their country.
That's according to the Federal Minister of Justice, Marco Buschmann, Ukrinform reports citing Bild.
"I expect that the ICC will quickly turn to Interpol and the contracting states and ask them to ensure compliance," the minister said, adding that then Germany "will be forced to arrest Putin and hand him over to the ICC if he enters German territory."
The newspaper also cites the opinion of international law professor Marcel Kau (Uni Konstanz), who called the arrest warrant by The Hague "a radical measure with far-reaching legal and - for Putin's freedom of movement – pressing consequences." Two-thirds of all countries, including all EU members, will be obliged to detain and extradite Vladimir Putin.
"In international law, it is increasingly being discussed that countries that are not parties to the treaty may also be obliged to extradite the suspect to The Hague," Kau noted, adding that "even if Putin were invited to peace talks to the EU, the warrant for his arrest would have to be removed in due manner."
In any case, it is more likely that Putin will never voluntarily set foot on Western soil again, the author of the note notes.
Earlier, German Chancellor Olaf Scholz praised ICC's arrest warrant for Russian President Vladimir Putin.
The Hague-based court has charged the Russian president with the illegal deportation of Ukrainian children, which is recognized as a war crime under international law.