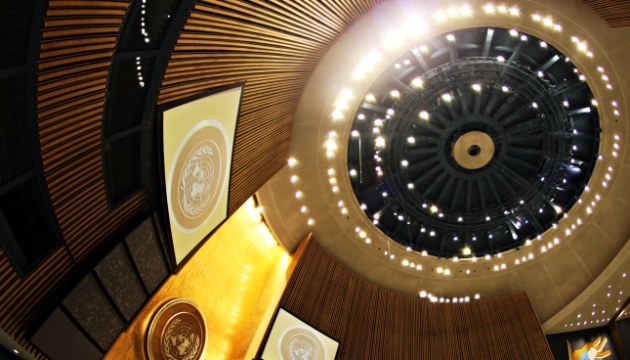 Russia obstructing UNSC meeting, seeking to involve "DPR rights representative"
The meeting of the UN Security Council, which was supposed to kick off on Friday at 21:00 Kyiv time, was postponed for additional consultations.
That's according to Mozambique's Permanent Representative to the UN (this country chairs the UNSC in March), Pedro Commissario Afonso, Ukrinform's own correspondent reports.
The meeting will be held later on Friday.
As the Ukrinform correspondent was told in diplomatic circles, Russia is trying to disrupt the meeting, demanding that the so-called representative of the "DPR" on human rights, Darya Morozova, be allowed to speak at the event.
Since this is a procedural matter, it can be put to a vote. A decision of the Security Council on procedural issues is considered adopted if nine out of 15 votes of Council members are in favor.
As Ukrinform reported earlier, the UN Security Council intended to hold on Friday a meeting to discuss the humanitarian situation in Ukraine caused by the Russian war.
On the same day, the judges of the International Criminal Court issuedarrest warrants for Russia's President Vladimir Putin, and Children's Ombudswoman Maria Lvova-Belova, who are suspected of committing war crimes - illegal deportation and displacement of the population, including children.