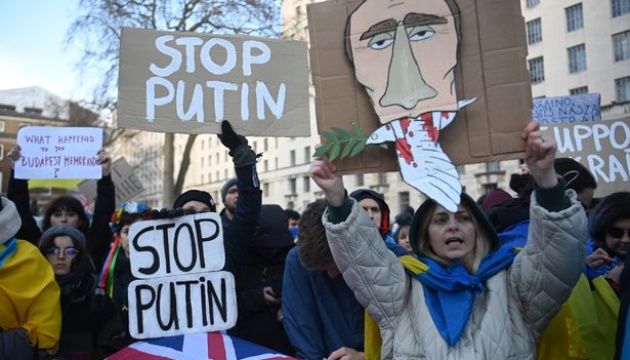 ICC issues arrest warrant for Putin
Judges at the International Criminal Court (ICC) have issued arrest warrants for Russian President Vladimir Putin and Russian children's rights commissioner Maria Lvova-Belova.
The ICC said this in a press release on Friday, March 17, Ukrinform reports.
Ukraine's Prosecutor General Andriy Kostin, in turn, wrote on Facebook: "From now on, the Russian president has the official status of a suspect in committing an international crime - the illegal deportation and transfer of Ukrainian children. The International Criminal Court has issued arrest warrants for Russian President Putin and Russian Children's Rights Commissioner Lvova-Belova."
According to him, this means that outside Russia, Putin should be arrested and brought to court. "And world leaders will think three times before shaking his hand or sitting down at the negotiating table with him. The world received a signal that the Russian regime is criminal and its leadership and henchmen will be held accountable," Kostin said.
He called this a historic decision for Ukraine and the entire system of international law.
Photo: EPA-EFE