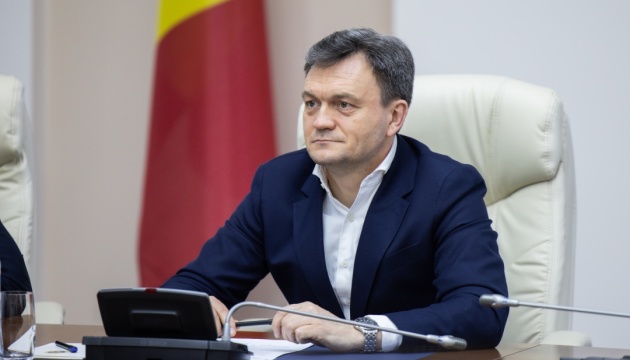 Moldova PM: "We should thank Ukrainians for protecting the whole of Europe"
By repelling the Russian onslaught, Ukrainians protect not only their Motherland, but also the whole of Europe.
This was stated by Prime Minister of Moldova, Dorin Recean, Ukrinform reports with reference to Point.md.
"These missiles land here because of the war and Russia's aggression against Ukraine. We should thank Ukraine and Ukrainians for protecting their Motherland, protecting us and all of Europe," Recean said.
At the same time, he emphasized the need to strengthen Moldova's air defense capabilities.
The prime minister added that, although during the last large-scale shelling of Ukraine, no Russian missiles flew over Moldova, this does not mean that the country does not need to prepare for risks.
"Today, the Republic of Moldova is facing challenges, and we will continue to ensure peace and tranquility," the head of government said.
It is noted that, since Russia's full-scale invasion of Ukraine, at least four cases have been recorded where Russian missiles or their debris were found on Moldova's soil.
As reported, on the night and morning of March 9, the Russian Federation launched a massive missile and drone attack on Ukraine. Ukraine's defense forces destroyed 34 of 48 Russian Kh-101/Kh-555 and Kalibr cruise missiles.
Photo: facebook.com/recean.md