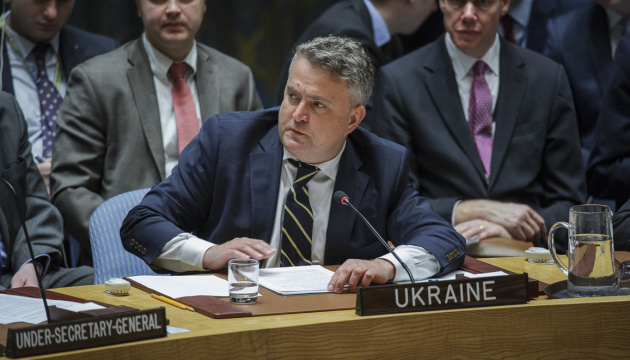 Ukraine's envoy urges UN not to let Russia chair Security Council in April
The Permanent Representative of Ukraine to the United Nations, Sergiy Kyslytsya, urged the organization not to allow Russia's one-month presidency over the UN Security Council in April.
The Ambassador raised the issue on Twitter, Ukrinform reports.
"On the night of invasion Antonio Guterres called it "the saddest day in his tenure"; in fact the saddest in UN history until April 1, 2023 when, unless justice prevails, russia assumes presidency of Security Council," emphasized Kyslytsya.
At the same time, according to the envoy, the decision to remove Russia from the UN Security Council and at least prevent it from presiding over the Security Council is beyond the competence of the UN Secretary General. "This is a question for the members of the Council... the Russian Federation must feel the consequences of aggression and crimes now," Kyslytsya wrote.
In March, the UN Security Council is being chaired by Mozambique. From April, as per the UN schedule, Russia is supposed to take over the presidency. The head of the Russian delegation to the UN is Vasiliy Nebenzia.