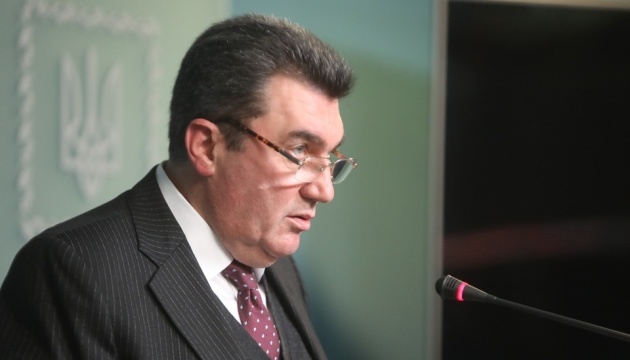 Danilov: We will soon hear a lot of Russian volunteers aiming to liberate territories within Russia
Secretary of the National Security and Defense Council Oleksiy Danilov of Ukraine believes that in the near future, multiple reports will be coming about Russian volunteer corps that will liberate "independent countries" on the territory of the Russian Federation.
The official expressed his opinion on the air of Radio NV, Ukrinform reports.
"I think that in the near future, we will hear a lot about the Russian volunteer corps, the corps that will liberate independent countries on the territory of the Russian Federation. All this awaits us in the near future. And believe me, those citizens who currently live in the territory of Russia, it's they who will work on the issue," said Danilov.
He emphasized that "there are no citizens of our country there today."
And these fictions that they told, that this is the Ukrainian sabotage group, that it's some Nazis who crossed in, well, these are fairy tales that they constantly tell, but only to themselves. Because, I emphasize once again: the civilized world no longer believes this. The liberation from Putin's regime, liberation from that colonial yoke on the territory of Russia has already begun. And it's Putin who started this. He started this on February 24, 2022. This is the date for the beginning of Russia's disintegration," Danilov said.
As reported, on March 2, Russian propaganda media posted reports of an alleged "shootout with the Ukrainian sabotage and reconnaissance group" that penetrated the border into Russia's Bryansk region.
Mykhailo Podolyak, an adviser to the head of the President's Office, called it a "deliberate and classic provocation", while Danilov said that "a movement of Russian anti-fascist militias is unfolding" in the Russian Federation.
The State Border Guard Service of Ukraine noted that the situation on the border with Russia is under control, and that the report about an alleged "Ukrainian sabotage and recon group" operating on the territory of the Russian Federation is a media provocation.