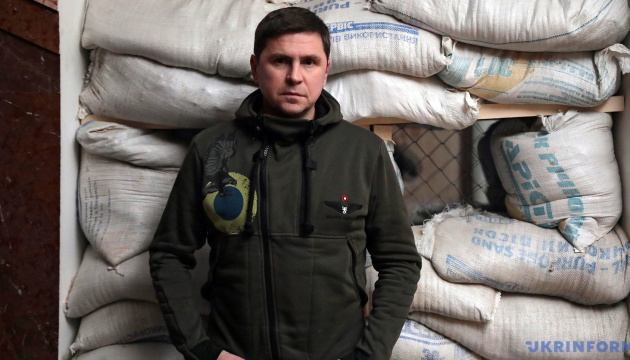 Story of "Ukrainian saboteurs" in Bryansk region "classic provocation" – advisor
A fake report being spread by Russian propagandists claiming a Ukrainian sabotage and reconnaissance group crossed into Russia is a deliberate provocation, Russia's classic.
Russia seeks to "scare its people," Mykhailo Podolyak, the adviser to the head of the President's Office, wrote on Twitter, Ukrinform reports.
"The story about Ukraine's sabotage group in RF is a classic deliberate provocation. RF wants to scare its people to justify the attack on another country & the growing poverty after the year of war. The partisan movement in RF is getting stronger & more aggressive. Fear your partisans..." said Podolyak.
Earlier, reports started circulating across Russian propaganda media platforms of an alleged "shootout with the Ukrainian "sabotage and reconnaissance group" that allegedly penetrated the Russian border in Bryansk region.