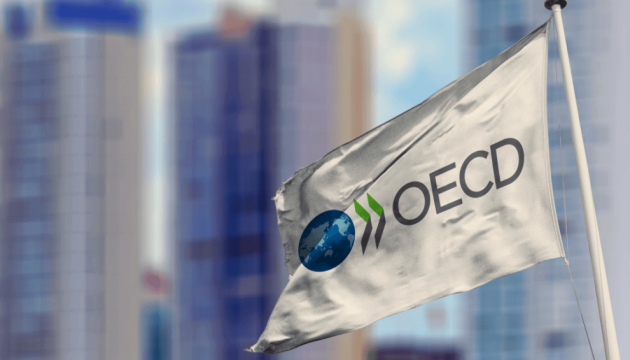 Opening of OECD office in Kyiv will speed up Ukraine's accession to EU - Landsbergis
Lithuanian Foreign Minister Gabrielius Landsbergis has welcomed the opening of the liaison office of the Organization for Economic Cooperation and Development (OECD) in Kyiv on the initiative of Lithuania and Poland.
That's according to the Delfi media outlet, which refers to the Lithuanian Foreign Ministry, Ukrinform reports.
"At the height of the war, the international community is sending a crucial signal of support to Ukraine. The presence of the Organization for Economic Cooperation and Development (OECD) in Ukraine will help the country to implement the reforms necessary for joining the EU and OECD membership faster, to meet membership requirements and accelerate Ukraine's integration into these organizations. The office will also contribute to the reconstruction of Ukraine in line with high OECD standards," Landsbergis said.
He also added that the office would play an important role in coordinating actions with Ukrainian institutions and other international organizations and ensuring the effectiveness of the assistance provided.
According to the report, OECD Secretary-General Mathias Cormann opened the office. Lithuanian Ambassador to Ukraine Valdemaras Sarapinas represented Lithuania at the symbolic opening ceremony in Kyiv.
Poland, Lithuania, Latvia, Romania and Slovakia have provided financial support to enable the establishment and operation of the office. The OECD-Ukraine Liaison office will operate from its premises hosted by the Slovak Embassy in Kyiv.
The OECD employs over 3,000 top experts to help governments implement reforms and advise them on how to build better policies for better lives. Lithuania joined the OECD in 2018. In 2022, the OECD formally recognized Ukraine as a prospective member.