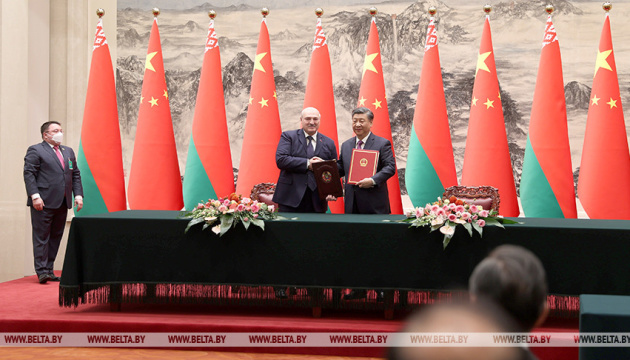 Lukashenko, Xi adopt joint statement in Beijing
Following the negotiations in Beijing, China President Xi Jinping, and the self-proclaimed leader of Belarus Alexander Lukashenko adopted a joint statement on the basic principles of the strategic partnership development between China and Belarus.
That's according to Belarus's state-run news agency BelTA, Ukrinform reports.
Lukashenko told Chinese President Xi Jinping that "today's meeting is taking place at a very difficult time, which requires new, non-standard approaches and responsible political decisions."
He added that Belarus "fully supports the international security initiative that you put forward."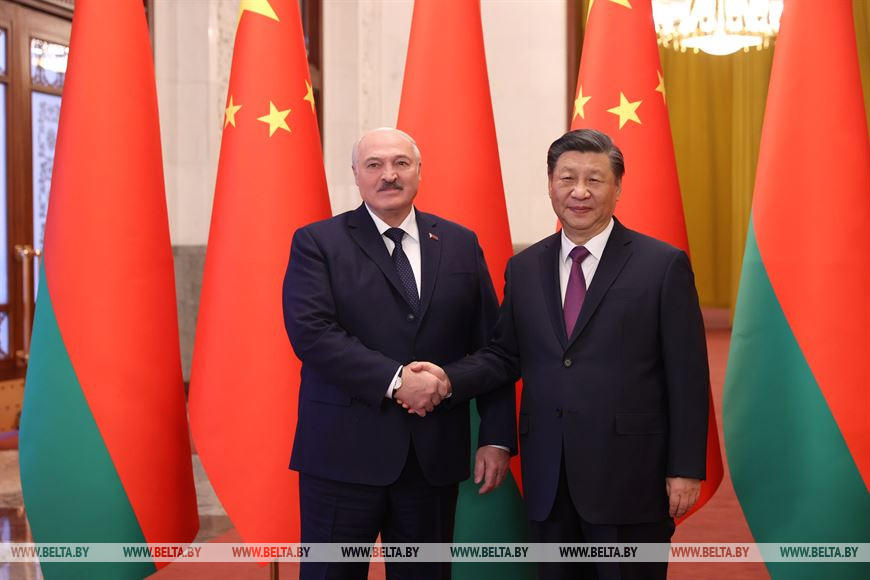 It can be concluded that in this way, the Belarusian ruler declared his support for Beijing's initiative – the "peace plan" for the settlement of Russia's war on Ukraine, published by the Chinese Ministry of Foreign Affairs on February 24.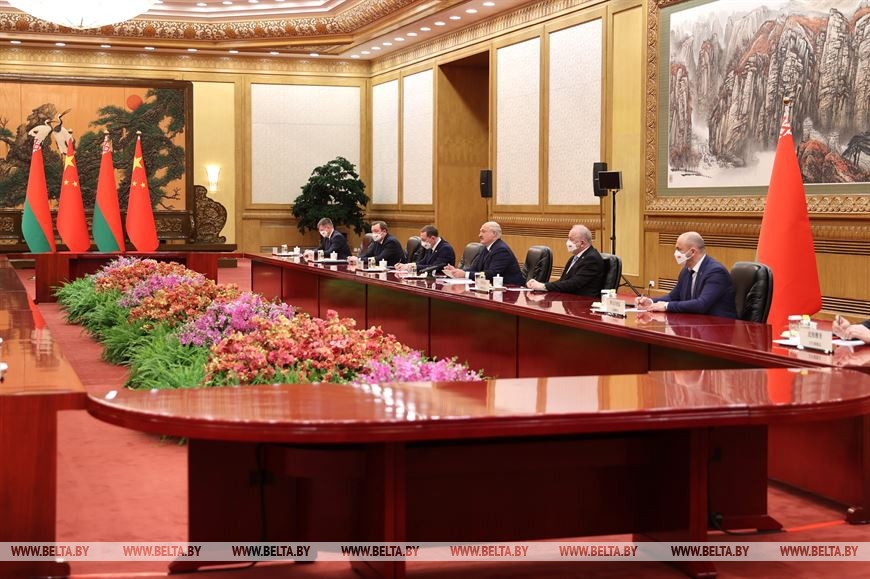 In addition, Lukashenko called on the Chinese side for close cooperation in mechanical engineering and creation of joint enterprises. In particular, he suggested "founding joint ventures in the field of machine tool construction, electric transport, and production of parts for agricultural machinery in both Belarus and China."
It should be noted that the listed products are of dual purpose and can also be used in defense industry.
The self-proclaimed president of Belarus, Alexander Lukashenko, is paying a state visit to the People's Republic of China from February 28 to March 2.