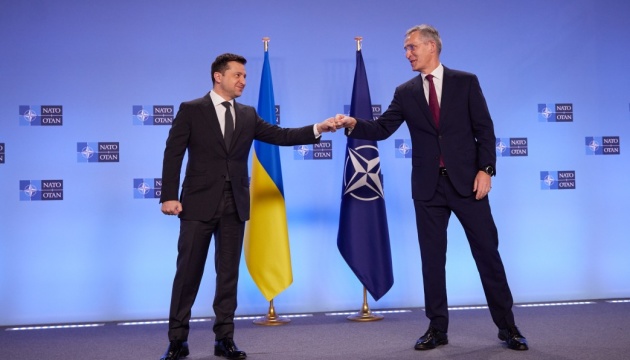 Stoltenberg: NATO summit with Zelensky's participation will be a strong sign of solidarity
NATO Secretary General Jens Stoltenberg has said he is confident that the NATO summit with the participation of President Volodymyr Zelensky will be a strong sign of solidarity and support for Ukraine from Allies.
According to Ukrinform, he said this in an interview with Lithuania's national broadcaster LRT.
"I invited President Zelensky to take part in the NATO summit in Vilnius. I firmly believe that this will be a strong sign of our solidarity, the support that Allies have for Ukraine, and I hope that Mr. Zelensky will be able to attend. Of course, this will depend on the situation in Ukraine, which is still in the midst of a war," Stoltenberg said.
He said he expected the meeting in Vilnius to demonstrate NATO's unity in terms of support for Ukraine. "I hope that we will agree on new steps and measures, on long-term support for Ukraine, and on expanding our partnership," he said.
On February 24, Stoltenberg confirmed his invitation for Zelensky to participate in the NATO summit, due to be held in Vilnius on July 11-12.
On September 30, 2022, Zelensky said Ukraine had signed an application for accelerated accession to NATO.