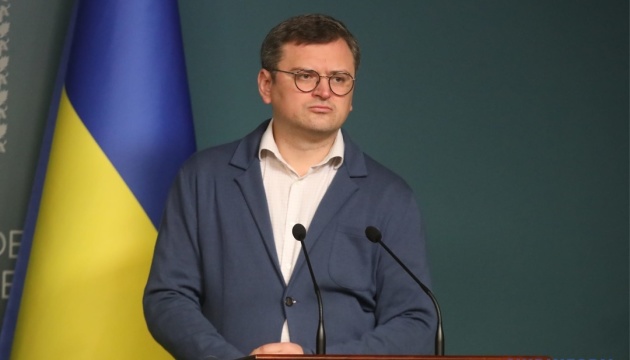 Political decisions on six out of seven types of weapons for Ukraine unblocked - Kuleba
Last year, Ukraine unblocked political decisions on six out of seven types of weapons needed by the Armed Forces.
This was reported by Minister for Foreign Affairs Dmytro Kuleba on Twitter, as seen by Ukrinform.
"Every discussion about supplying Ukraine with a new, crucial kind of weapon started with a 'no' and ended with a 'yes'. In the last year, we have unlocked political decisions on six of the seven types of game-changer weapons. The only one left is combat aircraft," Kuleba tweeted.
As reported by Ukrinform, President Volodymyr Zelensky, in an address to British MPs in Westminster Hall, called on Great Britain and the international community to create an "aircraft coalition" to provide Ukraine with combat aircraft to defend against the Russian aggressor.
Photo: Ministry of Foreign Affairs of Ukraine