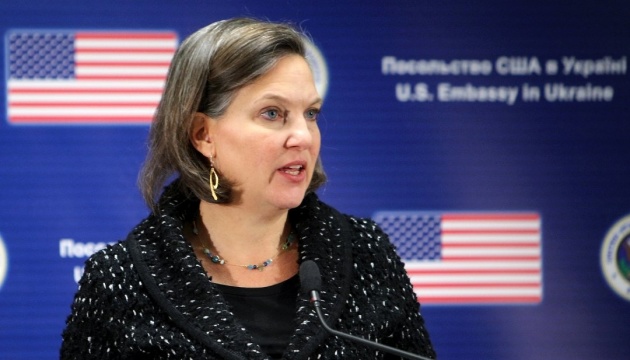 United States, G7 may announce new package of sanctions against Russia around Feb 24 – Nuland
The United States and the Group of Seven (G7) countries may announce a big new package of sanctions against Russia around February 24, 2023.
The relevant statement was made by U.S. Under Secretary of State for Political Affairs Victoria Nuland during a telephone briefing on Thursday, an Ukrinform correspondent reports.
"I think you'll see around the 24th a big new package of sanctions from both the United States and from all of our G7 partners," Nuland said.
In her words, these sanctions will deepen and broaden restrictions in certain categories, particularly in limiting the flow of technology to Russia's defense industry, high-tech equipment, etc. Individual sanctions are being prepared to affect those directly involved in prosecuting Russia's war against Ukraine and supporting it.
According to Nuland, sanctions may be also imposed on third countries, assisting Russia in circumventing the restrictions introduced previously in various ways. In particular, this refers to importing laptops, refrigerators and other household appliances, containing the chips and other things that can be used by Russia's "war machine".