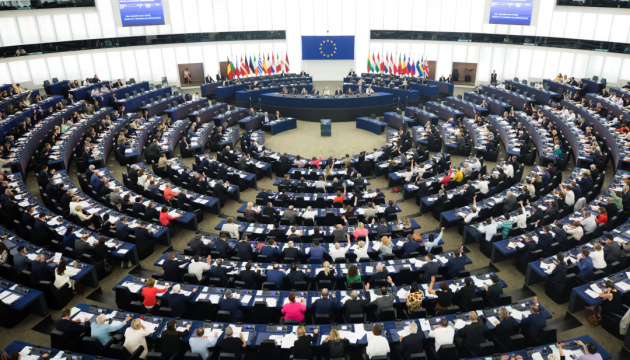 EP supports proposal to expel Russia from UNSC
Today, during the plenary session, the European Parliament supported an amendment to the resolution on the anniversary of the beginning of Russian aggression against Ukraine, which calls for further strengthening of Russia's international isolation, in particular its exclusion from the UN Security Council.
A corresponding amendment to the resolution was put forward by Lithuania's MEP Petras Auštrevičius, an Ukrinform correspondent reports.
According to the amendment, the European Parliament calls on the EU and its member states to take further action to pursue the international isolation of the Russian Federation, including Russian membership in international organizations such as the United Nations Security Council.
The verbal motion was passed by the majority of votes and will therefore be included in the resolution of the European Parliament.
As reported by Ukrinform, today the European Parliament adopted the resolution "One year of Russian invasion and war of aggression against Ukraine" by a majority of votes. A total of 444 members of the European Parliament voted for the draft, which expresses solidarity with Ukraine, condemns Russia's actions, and proposes to bring to justice Russia's top leadership and their allies. Also, 26 MEPs voted against the resolution and another 37 abstained.
Since Russia's full-scale invasion of Ukraine on February 24, 2022, the European Union has provided substantial political, economic, financial, humanitarian, and military assistance to Ukraine. One of the key roles in these efforts is played by the European Parliament, which continues to express solidarity and firm support for Ukraine in its fight against Russia's war of aggression and provides relevant political recommendations for practical actions by European institutions in the implementation of such assistance.