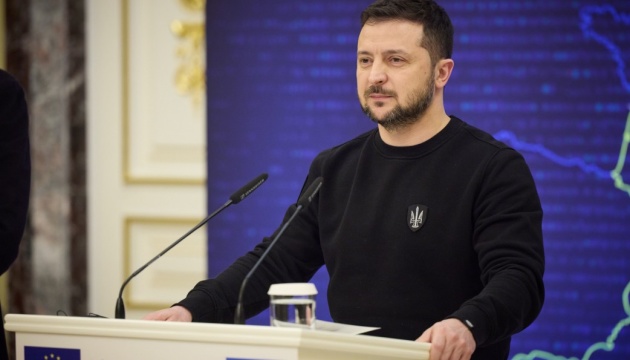 Zelensky in UK: We are marching towards most important victory of our lifetime
Ukraine's victory over the Russian aggressor will change the world and will be the "most important victory of our lifetime," Ukrainian President Volodymyr Zelensky has said.
According to an Ukrinform correspondent, he said this in his address to British MPs in Westminster Hall as part of his visit to the United Kingdom on February 8.
"We know freedom will win. We know Russia will lose. And we really know that victory will change the world, and this will be a change that the world has long needed," Zelensky said.
According to him, London, together with Kyiv, is marching towards "the most important victory of our lifetime."
"It will be a victory over the very idea of the war," Zelensky said.
He said that after Ukraine's victory, any aggressor who will try to push the boundaries by force, kill people and destroy infrastructure and endure its dictatorship at the expense of other people's blood in criminal and unprovoked wars, as the Kremlin does, is going to lose.
Zelensky said that Ukraine has already achieved remarkable results and made a great contribution to the global security architecture.
He said that today the world needs Ukrainian bravery, as well as British leadership.
"When the full scale invasion began, we, together with you Britain, and the United States and other allies, formed a true coalition of friends. That was very important. You were among those, the few who helped before the large scale invasion began - exactly as it will be necessary to do every time in the future to prevent aggression from happening," Zelensky said.