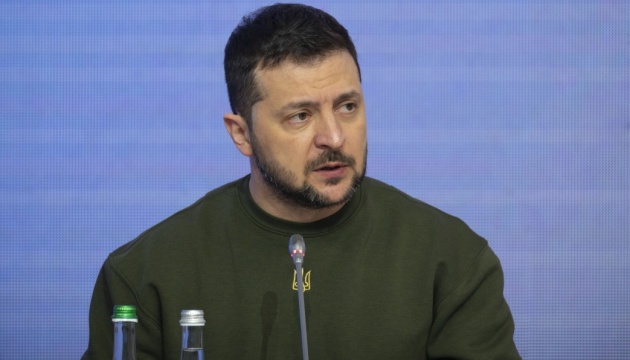 Zelensky calls on UK to provide Ukraine with 'wings for freedom'
Ukrainian President Volodymyr Zelensky has called on the United Kingdom and the international community to create a "coalition of planes" and provide Ukraine with fighter jets to help defend itself against the Russian aggressor.
According to an Ukrinform correspondent, the Ukrainian leader said this in his address to British MPs in Westminster Hall as part of his first visit to the UK since February 24, 2022.
In his address, Zelensky said that today he will have the honor of being received by the King. According to him, during the meeting, he also intends to tell the King something "very, very important not only for the future of Ukraine, but also for the future of Europe."
"In Britain, the King is an air force pilot and in Ukraine today every air force pilot is a king. For us, only for us, for our families," Zelensky said to the loud applause of the British political leadership.
He said that Ukraine was doing "everything possible and impossible so that the world provides us with planes for protection."
Saying he was proud of the Ukrainian Air Force, Zelensky announced that he had brought a present to the United Kingdom from Ukrainian combat aviators. After that, Zelensky handed over the helmet of a Ukrainian pilot – "one of the most successful aces and one of our kings" to the speaker of the UK Parliament. The helmet also bears the inscription: "We have freedom, give us wings to protect it."
"I trust this symbol will help us with our next coalition, the coalition of planes. And I appeal to you and the world with simple and yet most important words: combat aircraft for Ukraine -- wings for freedom," Zelensky said.
Zelensky is visiting the United Kingdom on Wednesday, February 8.
Photo: Office of the President of Ukraine