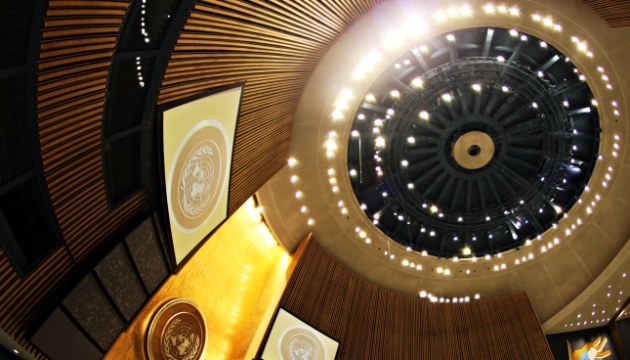 Rights violations amid Russian war on Ukraine to be discussed at UN Feb 22
Ukraine, together with more than 30 states, will initiate a high-level event at the UN Headquarters in New York on February 22, dedicated to gross violations of human rights as a result of Russia's ongoing war on Ukraine.
Ukraine's Permanent Representative to the UN, Serhiy Kyslytsia, said this at the meeting of the Security Council, according to an Ukrinform correspondent.
It's been almost a year since Russia unleashed a full-scale war and plunged the center of the European continent into violence, bloodshed, and destruction, Kyslytsia recalled, adding that the focus should be on people's needs and suffering.
Kyslytsia invited diplomats to take part in the event and to take a decisive position on the urgent need to stop Russian aggression, have Russia withdraw their troops from Ukraine, and end human suffering in Ukraine and beyond.
As Ukrinform reported earlier, the UN Security Council on Monday held a meeting to discuss the humanitarian situation in Ukraine, which has developed as a result of the Russian war.
On February 24, the anniversary of the full-scale invasion of Russia, the UN Security Council will hold a ministerial-level debate on the situation of Ukraine.