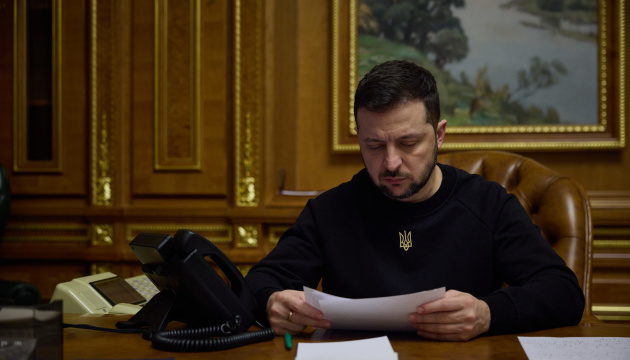 Zelensky proposes parliament appoint Maliuk as SBU head
Ukrainian President Volodymyr Zelensky has submitted to the Verkhovna Rada a motion on the appointment of Vasyl Maliuk as head of the Security Service of Ukraine (SBU).
A respective draft resolution was registered under No. 8425, Ukrinform reports.
"In accordance with Paragraph 14 of Part 1 of Article 106 of the Constitution of Ukraine, I am submitting a motion to appoint V. Maliuk to the post of head of the Security Service of Ukraine," the motion reads.
On July 17, 2022, Zelensky removed Ivan Bakanov from the post of SBU head. The next day, the Ukrainian leader appointed the SBU's first deputy head, Maliuk, as acting head. Later, Zelensky tabled in parliament a draft resolution on Bakanov's dismissal as SBU head.
On July 19, the Verkhovna Rada dismissed Bakanov with 265 votes.