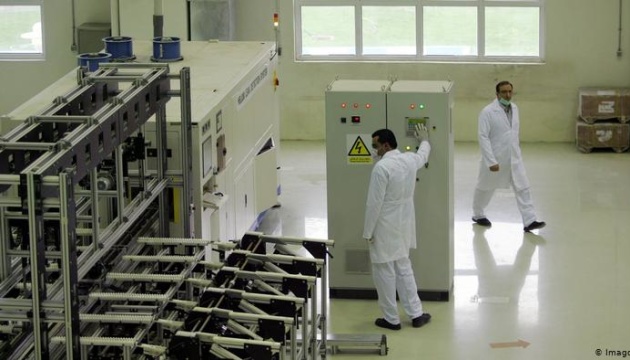 Violations at nuclear facility: West criticizes Iran following IAEA report
The change by Iran of centrifuge configurations and the enrichment of uranium at a facility in Fordow without informing the IAEA is a violation of Tehran's commitments under the nuclear non-proliferation treaty.
That's according to a joint statement by France, Germany, the United Kingdom, and the United States on the IAEA`s Latest Report on Iran`s Nuclear Program.
"Iran has implemented a substantial change in the configuration of some of its centrifuges without informing the Agency in advance. These centrifuges produce high-enriched uranium up to 60% and are located at the Fordow Enrichment Plant," the statement reads.
As stated by the Agency, this unnotified change is inconsistent with Iran's obligations under its NPT-required Comprehensive Safeguards Agreement.
Such lack of required notification undermines the Agency's ability to maintain timely detection at Iran's nuclear facilities, the statement notes.
"The newly reported change in configuration of centrifuge cascades used to produce near-weapons-grade uranium underscores the need for Iran to meet all its safeguards reporting obligations and to accept whatever safeguards monitoring the IAEA sees as necessary in light of Iran's production of such highly enriched Uranium," according to the statement.
Iranian claims that this action was carried out in error are dismissed as "inadequate."
"We judge Iran's actions based on the impartial and objective reports of the IAEA, not Iran's purported intent," the statement underlines.
It is recalled that the production of high-enriched uranium by Iran at the Fordow Enrichment Plant "carries significant proliferation-related risks and is without any credible civilian justification."
Iran's actions are seen as all the more concerning since it has stopped the implementation of its commitments on transparency and verification under the JCPOA, including implementation of its Additional Protocol, for close to two years.
"We call on Iran to comply with all its legally-binding international obligations under its Comprehensive Safeguards Agreement with the IAEA and to fully cooperate with the Agency in the application of effective safeguards at Fordow," the statement concludes.
As reported, in November 2022, the Atomic Energy Organization of Iran (AEOI) announced the start of production of uranium enriched to 60% at the Fordow nuclear facility in response to the IAEA resolution.
Photo: @Imago