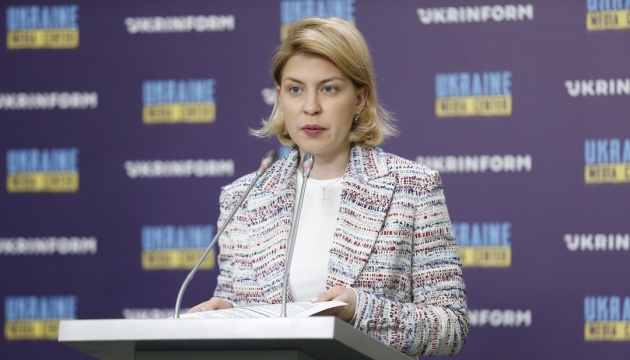 Stefanishyna: Ukraine has fulfilled more than 70% of its Association Agreement obligations
Ukraine has fulfilled more than 70% of its obligations under the EU-Ukraine Association Agreement.
"In the conditions of the full-scale war of the Russian Federation against Ukraine, we pursued the process of adapting Ukrainian legislation to the European one. We have increased progress in implementation of the Association Agreement by 9% compared to 2021," Deputy Prime Minister for European and Euro-Atlantic Integration of Ukraine Olha Stefanishyna said during the Ukraine-EU Summit on February 3, Ukrinform reports with reference to the Government portal.
According to the Deputy Prime Minister, the intellectual property sector has become the leader in fulfilling obligations under the Association Agreement. Progress in this area has increased by 33%.
"Overall, during the period of implementation of the Agreement, Ukraine has achieved 90% progress in seven areas. These are justice, freedom, security, political dialogue, national security and defense, statistics, and public procurement," Stefanishyna noted.
The Deputy Prime Minister noted that, based on the report provided by the European Commission, Ukraine would conduct a self-screening analysis of the status of implementation of Ukrainian legislation in line with the EU acquis. Next, a National Program for the adaptation of Ukrainian legislation to the EU acquis will be developed.
The final statement following the Summit said that "the EU will provide technical support to the Government in this process."
ol