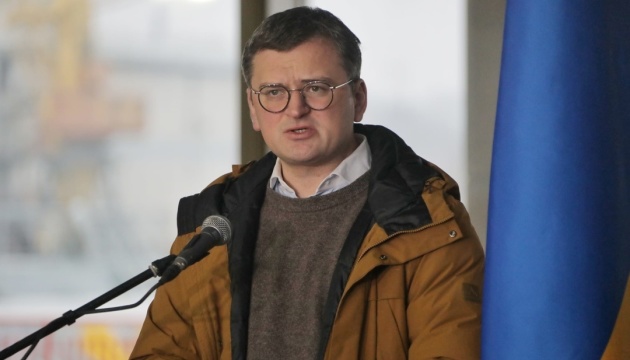 Germany will not play key role in transfer of F-16 fighter jets to Ukraine - Kuleba
Germany will not play a decisive role in the transfer of F-16 fighter jets to Ukraine, since this is American technology.
Ukrainian Foreign Minister Dmytro Kuleba said this in an interview with BBC News Ukrainian, Ukrinform reports.
"I think it's a kind of inertia in the perception of the transfer of weapons: yes, what's up with Scholz? Why was the position of Germany and Chancellor Scholz important regarding Leopard tanks? It is a [mass-produced] tank, but it is German technology, so Germany's word was key. In the issue of aircraft, Germany's word is not key, because it is American technology," he said, adding that any country would need U.S. agreement for the transfer of F-16 aircraft.
According to him, in the communication of diplomats, the name of this model sounds most often, because it is almost the most mass-produced fourth-generation fighter jet and it is one of the most successful on the arms market. Kuleba said that there are "a lot of these aircraft, thousands of them," at the same time, the countries that own the F-16s started opting for the F-35s, so Ukraine can claim the F-16s.
At the same time, the minister noted that Kyiv refuse from other aircraft, including the Swedish Gripen and the French Mirage and Rafale.
"We are open to communication with all partners. But we always take the issue of weapons very rationally and focus on exactly what we can get. The main thing is to achieve the adoption of political decisions. But after we resolved the issue regarding the Patriots and other air defense systems, I have no doubt that this decision will also be made," Kuleba said.
As was reported earlier, U.S. President Joe Biden said the United States was not ready to meet Ukraine's request for U.S.-made F-16 fighter jets.