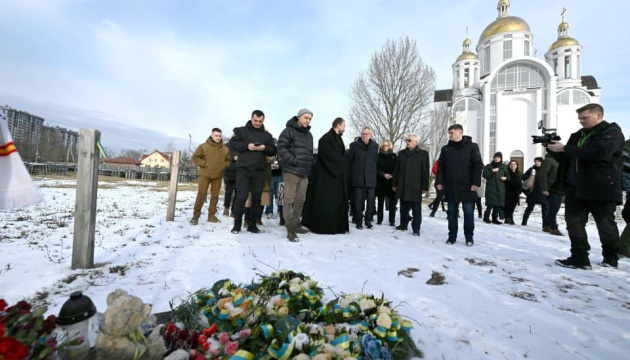 Austrian president visits mass burial site in Bucha
Austrian Federal Alexander Van der Bellen has said during his visit to Bucha, Kyiv region, that crimes against humanity committed by Russian troops must not go unpunished.
According to Ukrinform, Van der Bellen wrote this on his Twitter account.
"Here in Bucha, I mourn for every single life destroyed by this terrible war of aggression. These crimes against humanity, against everything we stand for, must not be forgotten and must not go unpunished," the tweet reads.
According to APA, the Austrian president began his visit to Ukraine with a trip to Bucha, where he visited a site of mass burial of Ukrainians killed and tortured in the city near the church of St. Andrew the First-Called Apostle. There he also spoke to a local priest, who told him about the atrocities committed by the Russian military in this suburb of Kyiv.
Moreover, Van der Bellen visited school No. 3 in Bucha, the roof of which was repaired thanks to Austria's assistance.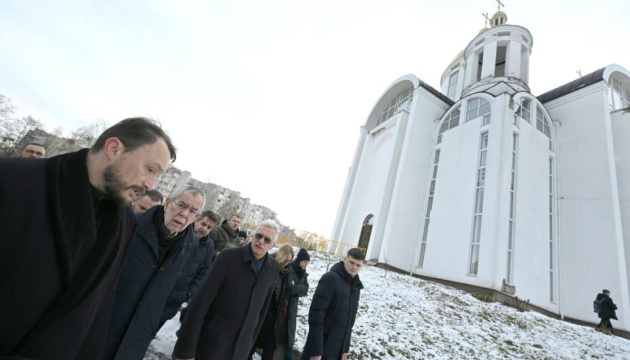 The President of Austria during his visit to Bucha / Photos: APA/Schlager
According to the agency, in Bucha, the Austrian humanitarian organization Volkshilfe is working with a local partner to help people repair their apartments and houses - for example, replacing windows, glass or doors, as well as repairing damaged roofs and walls. Almost 700 families have already received such assistance. Schools and kindergartens can also count on assistance.
At the same time, the Austrian Red Cross supports its Ukrainian colleagues in the field of general medical care, for example, by providing ambulances. The Institute of Pediatrics, Obstetrics and Gynecology in Kyiv will receive two more generators, as well as other equipment that will help support the work of the women's and children's clinic.
According to APA, the Austrian delegation led by the president arrived in Ukraine with specific assistance, bringing, in particular, power generators, as well as materials for the construction of 200 houses provided by the Wienerberger Group.