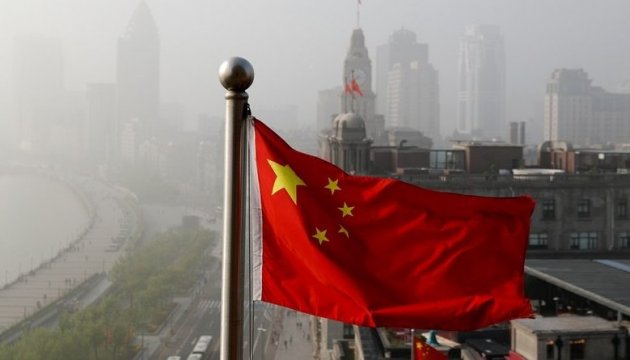 China doesn't want to find itself on losing side in Ukraine - media
China's leader Xi Jinping seeks to distance himself from full-fledged support for Russia as he does not want to wind up on the side that loses the war.
That's according to an opinion by Max Boot, published by the Washington Post, Ukrinform reports.
"Beijing could play the same role for Russia that the United States is playing for Ukraine. If that were to happen, the odds of a Russian victory would rise exponentially," the piece reads.
But that hasn't happened, suggesting that, in practice, there are sharp limits to the "no limits" friendship that Russian President Vladimir Putin and Chinese President Xi Jinping proclaimed just a few weeks before the Russian invasion of Ukraine on Feb. 24.
China would be happy to pursue trade with Russia on favorable terms, while the Russian Federation is gradually losing access to Western markets. At the same time, Beijing has become the largest source of imports for the Kremlin, in particular those of semiconductors, which Russia needs to produce both civilian and military equipment.
With all that, Xi Jinping is far from staying exclusively on Putin's side, the author notes – he is trying to balance between the West and Russia, which creates potential leverage opportunities for the Biden administration.
At the same time, it is noted that China is not happy about the economic disruptions caused by the Russian invasion. China remains a creditor to low-income nations, and now has to worry about getting repayments from the economies that have been hit by soaring commodity prices.
"As an unsentimental practitioner of realpolitik, Xi does not want to wind up on what could be the losing side," the oped says.
In other words, a defeated Russia might not be a very useful future ally for China — another country that has few friends in the world.
And China, as the world's largest trading nation, cannot afford to become as isolated as Russia has become.
"That helps to explain why Beijing is reaching out to Europe and trying to ratchet down animus with the United States," the author suggests.
As reported, the Joe Biden administration in the U.S. continues to strengthen restrictions on China in certain areas of trade. In particular, the U.S. struck a deal with the Netherlands and Japan to limit the export to China of some modern devices for creating microchips.