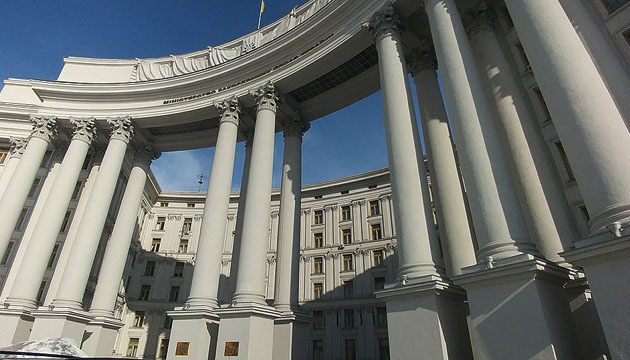 Ukrainian Foreign Ministry unaware of cause of explosions in Iran
The Ukrainian Foreign Ministry has said it does not know the cause of explosions at military sites in Iran.
The ministry's spokesperson, Oleg Nikolenko, said this in a post on Facebook, Ukrinform reports.
"Ukraine has repeatedly warned Iran: the consequences for supporting aggression against Ukraine will be much greater than the benefits of cooperation with Russia. We do not know the cause of explosions at Iranian facilities. But as the Persian saying goes: do no harm to others, and you will not harm yourself," Nikolenko said.
The Iranian Defense Ministry earlier reported a drone attack on a defense factory in Isfahan in the central part of the country on the evening of January 28. The Iranian agency claimed the attack was unsuccessful as one of the drones was shot down by an air defense system and the other two were caught in defense traps and blew up.
According to the Royal United Services Institute (RUSI), Shahed Aviation Industries, a company that manufactures Shahed 131/136 kamikaze drones, is located near Isfahan.
Journalists, citing U.S. officials, reported that Israel had carried out a drone strike targeting a defense compound in Iran, as the U.S. and Israel look for new ways to contain Tehran's nuclear and military ambitions.
On January 30, the Iranian Foreign Ministry summoned Ukraine's charge d'affaires over the comments that a senior adviser to Ukraine's president, Mykhailo Podolyak, has made about a recent drone attack on a military site in central Iran.
"War logic is inexorable & murderous. It bills the authors & accomplices strictly. Panic in RF - endless mobilization, missile defense in Moscow, trenches 1000 km away, bomb shelters preparation. Explosive night in Iran - drone & missile production, oil refineries. Ukraine did warn you," Podolyak tweeted on January 29.