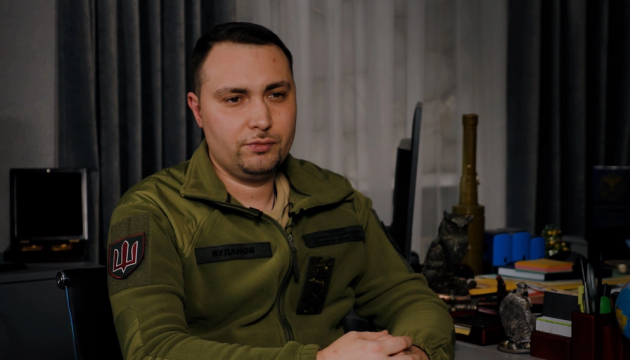 "We don't know whom we have to talk to on reparations" - chief of Ukraine's military intel
The post-war future of Russia is still unclear as its breakup into several smaller entities remains a possibility. However, Ukraine will continue to work toward the systemic weakening of the Russian Federation.
That's according to Kyrylo Budanov, Head of the Main Intelligence Directorate at the Ministry of Defense of Ukraine, who spoke with Wirtualna Polska, Ukrinform reports citing RBC-Ukraine.
The top intelligence official emphasized that the future of Russia and its relations with Ukraine will be "a very complicated process."
He added that the idea that only dictator Vladimir Putin and his entourage should be blamed for the war is starting to spread in the Russian media space and among a part of the opposition, implying that society is allegedly not involved. However, Budanov recalled that more than two-thirds of the Russian population supported Putin's military campaign in Ukraine.
The head of GUR suggests that in the future, Russia will likely disintegrate into smaller entities, which may not be headed by Putin.
"We don't know what the future of Russia will be like, how many elements will it break up into, and with whom will we have to talk about reparations and holding accountable those guilty of crimes," he said.
Budanov believes that Ukraine's task of Ukraine is the systemic and state-level weakening of the Russian Federation. For this, it is necessary to engage to Euro-Atlantic and European structures: political, economic, military, legal, humanitarian, and educational.
"And forget about our post-Soviet period as a terrible dream. After all, we must have some form of control over the new post-war Russia. So that what happened to Ukraine never happens again," Budanov stressed.