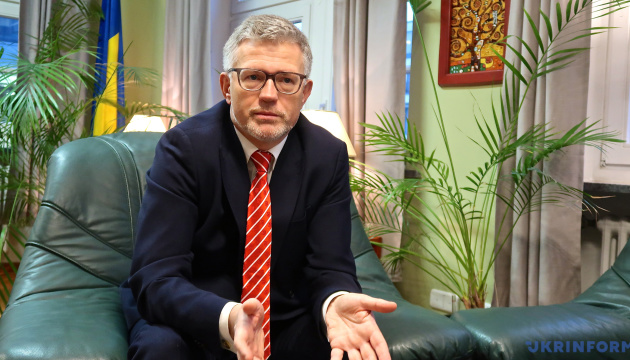 Germany's indecision on Leopard 2 supplies disappoints - Deputy FM Melnyk
Deputy Minister for Foreign Affairs of Ukraine Andriy Melnyk expressed his disappointment with Germany's indecision regarding sending Leopard 2 tanks to Ukraine.
He stated this in an interview with CNN, Ukrinform reports.
"We are disappointed, but still the decision has not been taken yet so we hope that the government in Berlin will take seriously all of the concerns they heard (on Friday) in Ramstein," Melnyk added.
"After 331 days of brutal war which Russia has been waging against Ukraine, they are still making an inventory of stocks, of (the) Bundeswehr (the armed forces of the Federal Republic of Germany) and in the industry, to check whether they have something to send to Ukraine! It is ridiculous," Melnyk told CNN.
As reported, on January 20, German Defense Minister Boris Pistorius said that the allies had not reached an agreement on providing Ukraine with Leopard 2 at the Ramstein meeting, adding that the move could be approved soon.
Pistorius also noted that he had instructed to check the Bundeswehr and industry's tank stocks.
Meanwhile, Minister of Defense Oleksii Reznikov of Ukraine announced the start of training for the Ukrainian military on Leopard tanks.