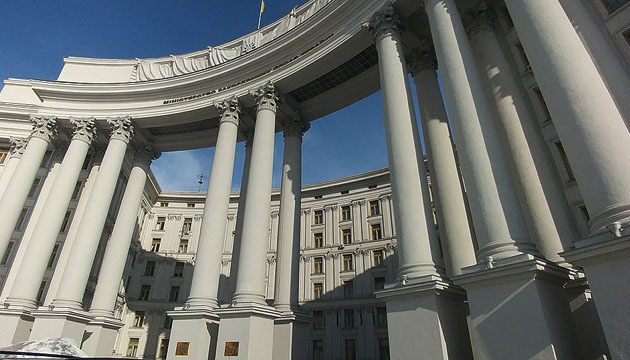 Russia will have to follow Ukraine's Peace Formula, whether they like it or not – MFA
Russia's Foreign Minister Sergei Lavrov has once again articulated Moscow's disinterest in establishing peace.
The relevant statement was made by Spokesperson for the Ukrainian Foreign Affairs Ministry Oleg Nikolenko on Facebook, an Ukrinform correspondent reports.
"Lavrov has once agan articulated Russia's true intentions. Moscow is categorically not interested in peace. Public maneuvers by the representatives of the Russian regime regarding their readiness for talks, 'Christmas truce', waiting for 'real' proposals from the West are just a smokescreen for preparing another Russian terrorist attack on Ukraine," Nikolenko emphasized.
In his words, Ukraine's partners have long stopped to pay attention to statements by the Russian Foreign Affairs Ministry. Meanwhile, the Peace Formula offered by Ukrainian President Volodymyr Zelensky has received broad international support.
"It is a complex 10-point document whose implementation will help to restore peace in the Ukrainian land and create safeguards to prevent Russian aggression in the future. Whether somebody in the Kremlin likes it or not, Russia will have to follow the Peace Formula," Nikolenko noted.
According to Nikolenko, in order to speed up this moment, the team of the Ukrainian Foreign Affairs Ministry, headed by Dmytro Kuleba, will continue to work to provide Ukraine's Defense Forces with all the necessary international aid, such as tanks, anti-missile and anti-aircraft defense systems, long-range missiles, ammunition, military training programs, and funding.
A reminder that Lavrov, as a representative of the aggressor state, has recently announced that talks with Ukrainian President Volodymyr Zelensky are "out of the question".
mk