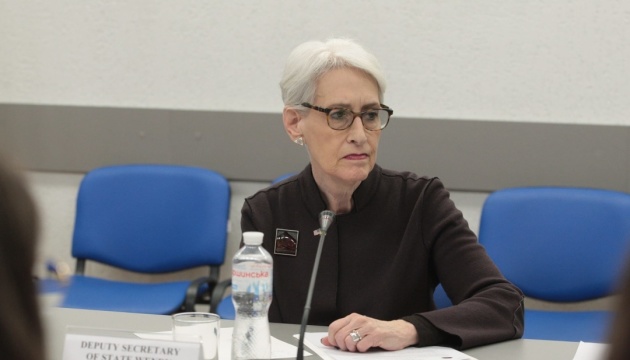 U.S. Deputy Secretary of State: Putin decided to press further, so we will press as well
U.S. Deputy Secretary of State Wendy Sherman announced the details of her visit to Kyiv to discuss Ukraine's needs with President Volodymyr Zelensky and other high-ranking officials.
Speaking with journalists at the Media Center Ukraine–Ukrinform, Sherman said that her delegation, together with Under Secretary of Defense for Policy Colin Kahl and Deputy National Security Adviser to the U.S. President Jonathan Feiner, arrived in Ukraine today after visiting Germany and Poland to signal unwavering and stable support for Ukraine and to express admiration for the Ukrainian resilience and courage.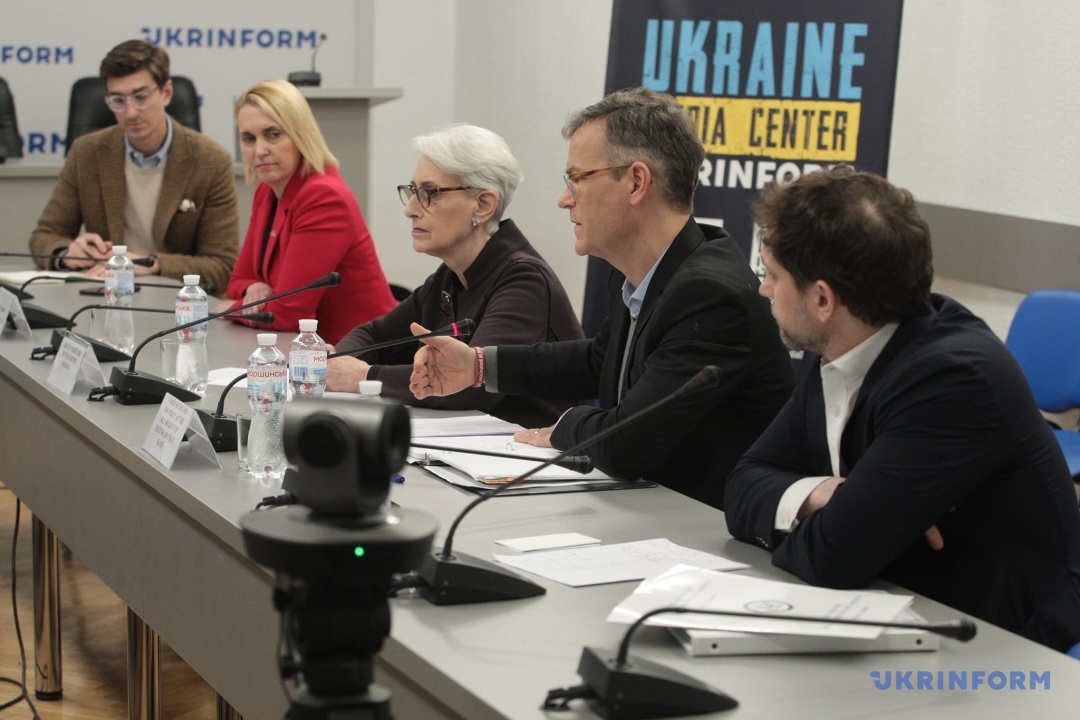 "Above all, we wanted to look at the situation independently and hear from President Zelensky, other high-ranking officials, and Ukrainian citizens on the ground what Ukraine needs now, what is needed to ensure security and protection, what will be the best support for the energy industry and humanitarian needs," Sherman noted.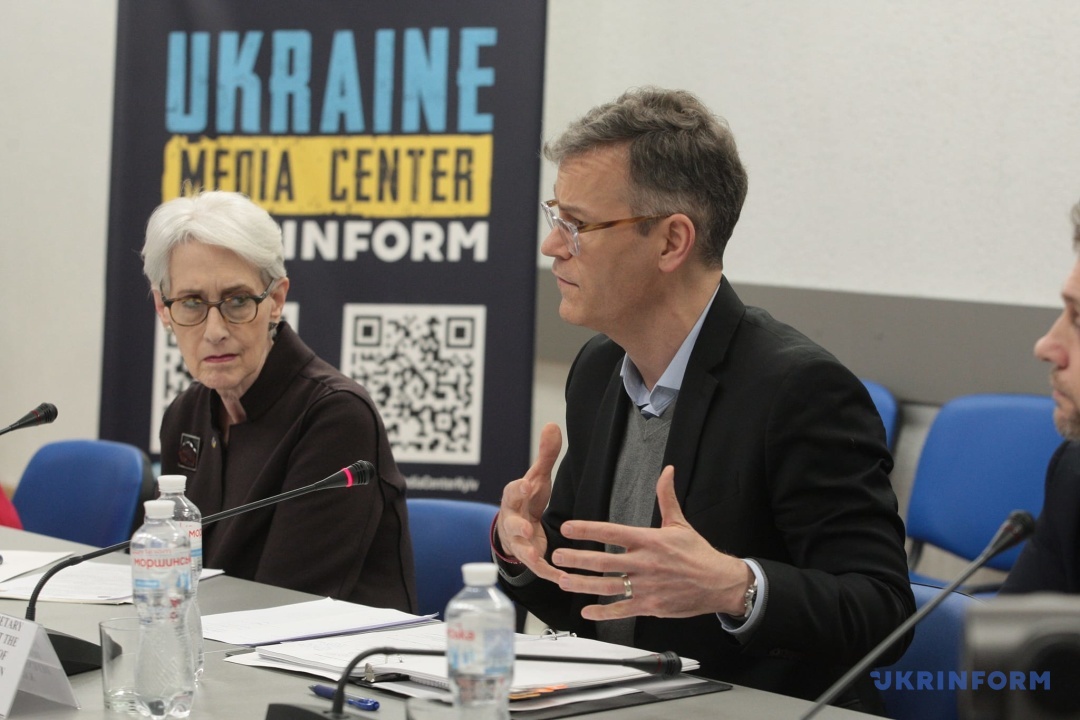 The U.S. Deputy Secretary of State added that the possible declaration of martial law and further mobilization in Russia was the topic of discussion today.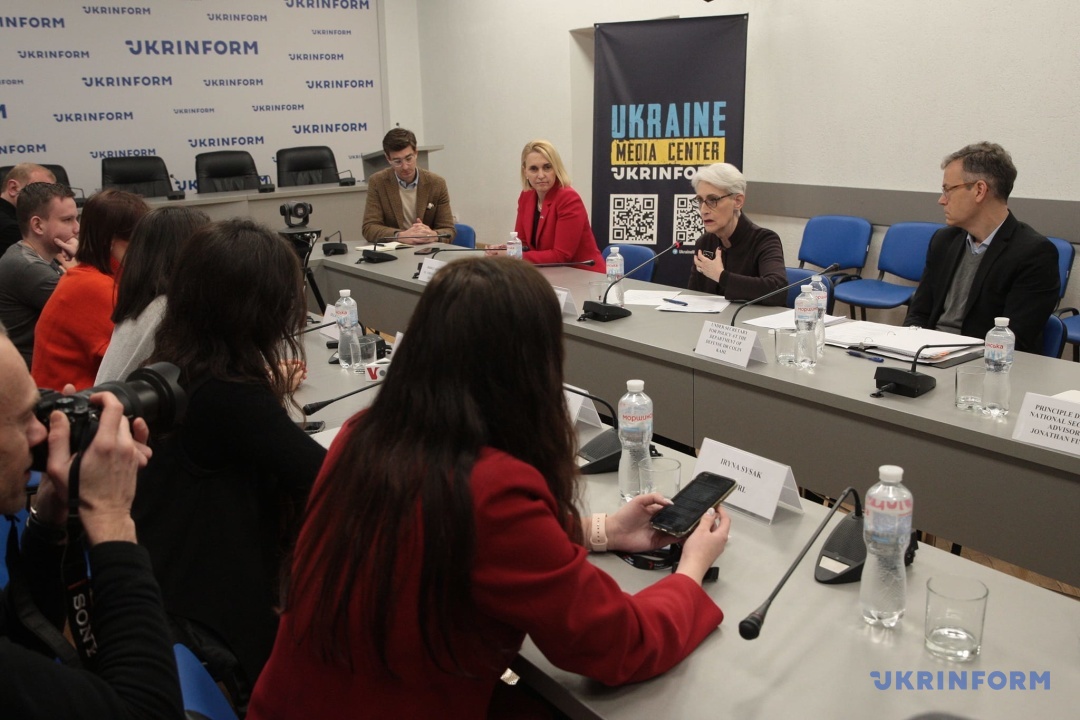 In addition, Sherman noted that the Ukrainians defend and liberate territories with exceptional valor and ingenuity and have become the epitome of courage, while Russia has failed to achieve any of its initial strategic goals. Against this background, according to her, the US, NATO and partners remain united and fulfill their promises of assistance. In particular, Sherman pointed to the allocation of more than $25 billion in security assistance and the approval by the U.S. Congress of another $45 billion aid package in December.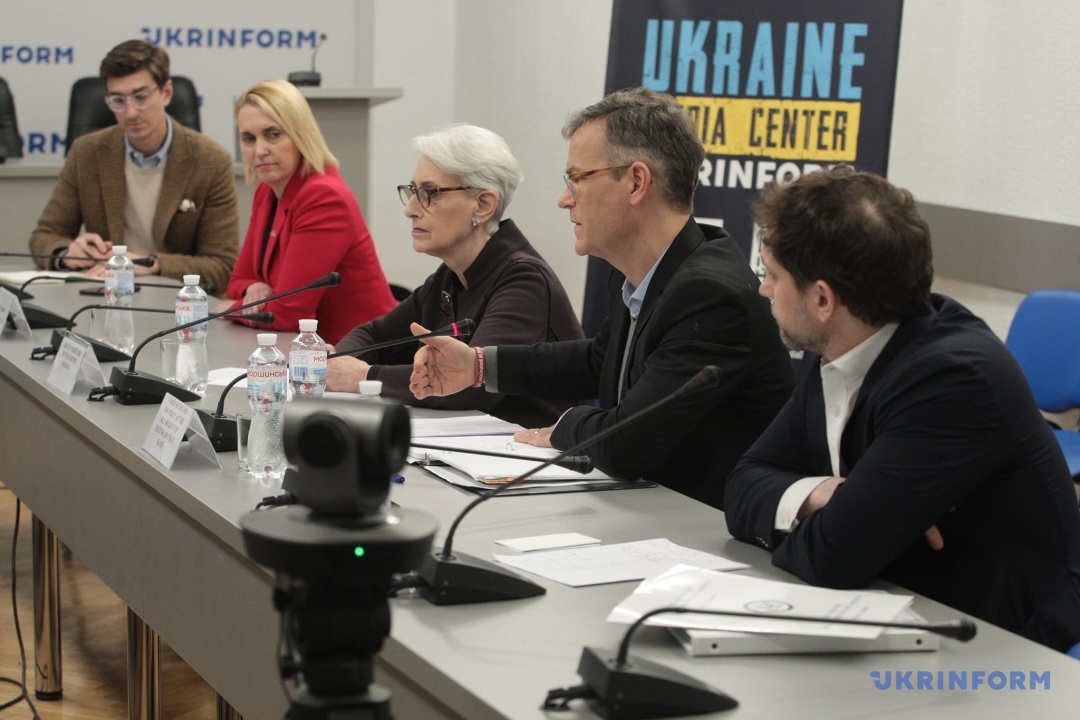 "Putin decided to press further, so we must also press and we will do it," the U.S. official concluded.
As reported, U.S. Deputy Secretary of State Wendy Sherman is on a visit to Ukraine.
Photo: Hennadiy Minchenko
ol