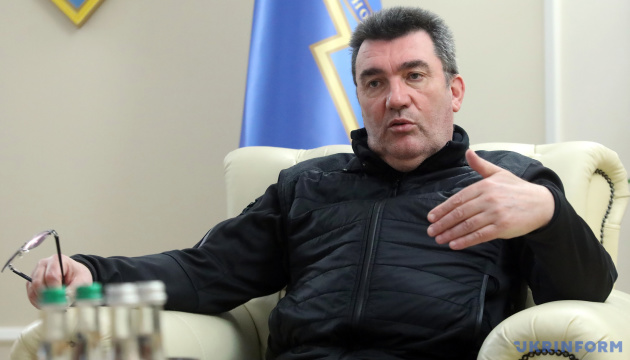 Danilov says Ukraine being offered 'Korean scenario' for truce
The Russian Federation may offer Ukraine a "Korean scenario" for the truce, which would mean the division of the country.
Oleksiy Danilov, the secretary of Ukraine's National Security and Defense Council, said this on Ukraine's television, Ukrinform reports.
"We are currently being offered the Korean scenario. The so-called conditional '38th parallel.' Here are Ukrainians, but there Ukrainians are not like that. The Russians will now invent anything. I know for sure that one of the options they can offer us is the '38th parallel'," Danilov said.
According to him, Dmitry Kozak, deputy head of the Russian presidential administration, meets with former politicians in Europe and conveys through them the message that the Russians are ready to make concessions in order to fix the current status quo and force Ukraine to a truce.
At the same time, Danilov said that during a recent meeting, Korean representatives noted that establishing the division of the Korean peninsula into two parts along the 38th parallel was a mistake as the concessions made in the 1950s after the end of the war between North Korea and South Korea are currently leading to problems.