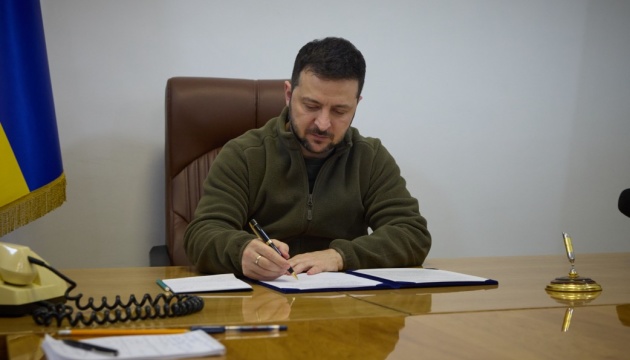 Zelensky, Montenegro's PM sign declaration on Euro-Atlantic integration of Ukraine
President of Ukraine Volodymyr Zelensky and Prime Minister of Montenegro Dritan Abazović signed the Joint Declaration on the Euro-Atlantic integration of Ukraine.
According to the president's press service, President Zelensky spoke with Prime Minister Dritan Abazović via video conference. In particular, Zelensky told about today's Russian missiles strikes on Ukraine, which proved once again that the Russian military-political leadership has no intention of stopping its aggressive actions.
"I am sure that societies all over the world will understand that it is impossible to balance good and evil, that evil must be put in its place. I am sure that we will certainly do it with the whole world. We'll make sure that Russia respects international law and the sovereignty of any state," Zelensky said.
He called on the Parliament of Montenegro to join the parliaments of other countries in recognizing Russia as a state sponsor of terrorism.
Zelensky also thanked Montenegro for its strong political support and significant practical assistance provided to Ukraine. He highly appreciated the consistent approval by Montenegro of all sanctions packages adopted by the European Union against the Russian Federation.
For his part, Dritan Abazović assured that Ukraine could count on full support from Montenegro.
"You are defending not only your own territorial integrity and sovereignty - you are defending universal values: the right of people to choose their future, the future of their country. We are ready to fully work on sanctions, we provide assistance to refugees, as well as financial and military assistance," he said.
Special attention was paid to Ukraine's implementation of the Euro-Atlantic integration strategy. Zelensky emphasized that Ukraine continues the consistent implementation of the strategic course for Euro-Atlantic integration and counts on using the important experience of Montenegro, which has already completed its path to membership in the Alliance.
Following the negotiations, the leaders signed the Joint Declaration, which defines the priority areas of cooperation between Ukraine and Montenegro within Ukraine's strategic course to acquire full membership in the North Atlantic Treaty Organization.
Photo: President's Office
iy