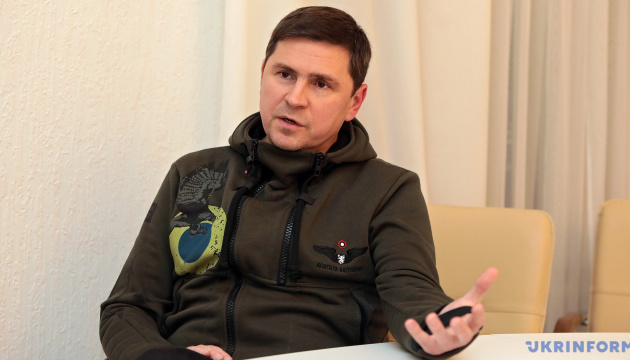 Ukraine official to Medvedev: Yalta jail "great place" to hold Russian criminals before tribunal
The detention center in Yalta, a city in Crimea that will have been liberated by then will be an excellent place to hold Russian war criminals before a special tribunal.
That's according to Mykhailo Podolyak, adviser to the head of the President's Office, who suggested this on Twitter, Ukrinform reports.
"The detention center in Yalta is a great place to hold Russian war criminals before a special tribunal. What started in Crimea — must also end there. There is no other way to force kleptomaniacs to respect international law rather than in a trial where the modern UN was founded," wrote Podolyak.
Earlier, Mykhailo Podolyak said that in six months he would visit the Yalta embankment to talk about a free Crimea.
Later, Deputy Chairman of the Security Council of the Russian Federation Dmytro Medvedev voiced threats in response to the statement. "Ukrainian smokers continue to dream of live video sessions from Yalta and other places. It is possible to organize such a thing. Directly from the pre-trial detention center in Crimea. Although the most advanced once will manage to organize a conference session with the Lefortovo jail," he wrote on Twitter.
As reported, the head of military intelligence of Ukraine, Kyrylo Budanov, stated that the liberation of Crimea could come earlier than next summer, perhaps by the end of spring.