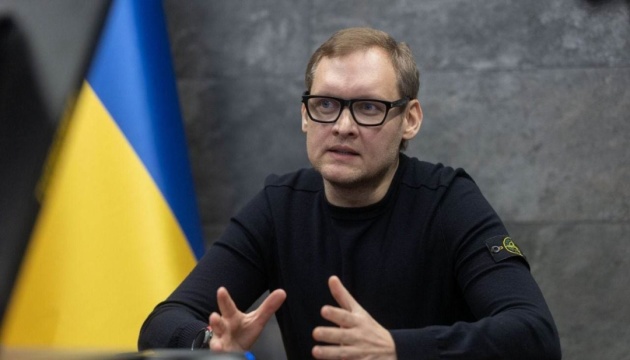 Ukraine counts on France to partake in setting up tribunal for Russian leadership
Ukraine is counting on the participation of France in the creation of an international tribunal that will try Russia's top political leadership for the crime of aggression.
That's according to Deputy Head of the President's Office Andriy Smyrnov, who spoke at the conference "Possible Scenarios for the Prosecution of Russia for the Crime of Aggression," held in Paris, Ukrinform was told by the Office.
"I well remember how France was one of the first to send us a powerful team of experts, forensic teams, criminologists, ballisticians, who saw with their own eyes all the horror that happened in Bucha, Irpin, and today in Kharkiv region. And therefore we very much hope that your country will show leadership once again and become one of our main partners in the matter of establishing the tribunal," Andriy Smyrnov said.
The sooner such a tribunal is created to bring Russia's top political leadership to justice, the sooner world peace will prevail, the official believes.
"Today, we are actually making history. We are searching for an answer to a key fundamental question: how to prosecute the leadership of the aggressor power for the very fact of attacking Ukraine. And the answer to this question is directly dependent on our courage. The courage to call things out by their names," said the deputy head of the President's Office.
The Special International Tribunal for the Crime of Aggression against Ukraine is a separate international judicial body that is to try the top political and military leadership of Russia for committing the crime of aggression against Ukraine. This is a project Ukraine seeks to implement with partner states.
A special international tribunal will allow trying Russian political and military leadership by preparing appropriate indictments and arrest warrants for the persons who gave and are giving criminal orders to wage a war of aggression on Ukraine.
This is the easiest and fastest way to hold Russia's top political leaders accountable as other paths are much more difficult to implement, the Office believes.
As reported, full-scale Russian military aggression has been ongoing in Ukraine since February 24. The defense forces are fiercely repelling Russian invaders.
Photo: Ukrainian President's Office