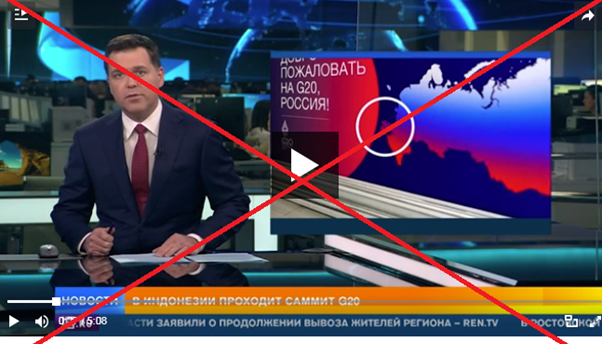 Lavrov and non-existent banner
Was there a map of Russia with the occupied territories of Ukraine on it at the Bali airport?
Is it true that the Russian delegation was welcomed to the G20 summit held in Bali, Indonesia, on November 15-16 met with a banner showing the occupied territories of Ukraine as part of Russia? No, it's not true. It's a fake spread by Russian federal channels, online media and Telegram channels associated with them.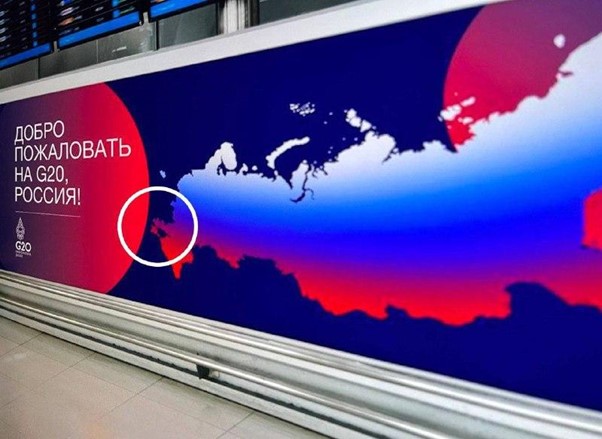 Propagandists' news reports stated that Indonesia, the summit host, was thus supporting Russia.
The main evidence was only a photo of the banner showing the map of Russia with the occupied territories of Donetsk, Luhansk, Zaporizhzhia, Kherson regions, as well as the Autonomous Republic of Crimea, on it.
As Extraordinary and Plenipotentiary Ambassador of Ukraine to the Republic of Indonesia Vasyl Hamianin told Ukrinform, no one can confirm the existence of this banner in Indonesia and the island of Bali.
"No one in Bali can confirm the existence of this banner. The source from which this information came is very reliable," this was the answer given to the Ambassador at the Ministry of Foreign Affairs of Indonesia.
The Ambassador added that he was informed in conversations with representatives of local authorities that it was a fake. The honorary consul of Ukraine in Indonesia and representatives of the local diaspora say the same.
Vasyl Hamianin also refuted Russian propaganda claims that Indonesia supports Russia's territorial encroachments on Ukrainian sovereignty. He characterized the stance of the current Indonesian authorities on the attempted annexation of Ukrainian territories, including the Crimean peninsula, as follows: "The attitude is negative! Indonesia supports the territorial integrity of Ukraine."
As a reminder, the Minister of Foreign Affairs of Russia Sergey Lavrov left Bali on the first day of the summit, The summit participants either condemned Russia or at least did not want to mention it.
Andriy Olenin