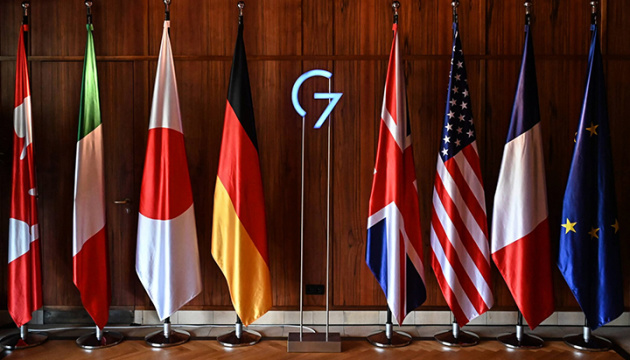 Russia's attacks on energy system: G7 ambassadors express support for Ukraine
The ambassadors of the G7 countries in Kyiv expressed indignation at Russia's missile attacks on Ukraine's energy system and announced solidarity with Ukrainians.
The diplomats said this in a statement posted on Twitter, Ukrinform reports.
"G7 ambassadors in Kyiv are appalled by Russia's ongoing attacks on Ukraine's energy system in the 9 months long full-scale aggression Russia is waging against Ukraine. We stand with the Ukrainian people, sharing their grief about innocent lives lost and facing the lack of water and light together with them," the ambassadors said.
As reported, 70% of Kyiv city remains without electricity due to Russia's massive attack on Ukraine's energy facilities on November 23. Water supply has been restored on the left bank of the Dnipro River in Kyiv.
iy