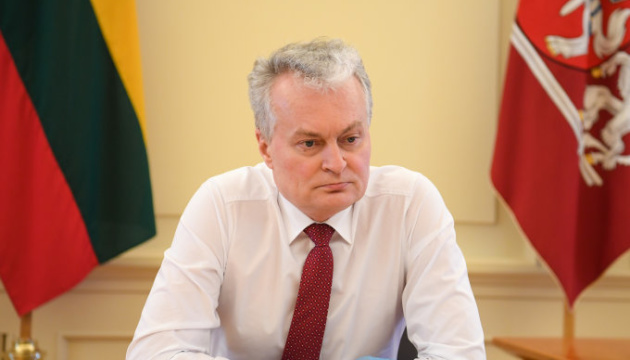 Lithuania asks NATO to pay more attention to Belarus factor in war - Nausėda
Lithuania appealed to the NATO Secretary General and the Alliance committees with a request to look into the Belarusian factor in Russia's war against Ukraine.
This was stated by President Gitanas Nauseda of Lithuania in an interview with the Current Time TV channel, Ukrinform reports.
Nauseda noted that the fall of a missile in Poland on November 15 is a direct consequence of the war, but, in his opinion, Lithuania needs to take into account other factors, for example, the role of Belarus.
"It is clear that Belarus is participating in the war. Belarus is at the complete disposal of Russia for the movement of their troops to any region – be it west or south. And now there are Russian soldiers on the territory of Belarus, ready to deploy to the war zones in Ukraine. But they can also be deployed at the western border. We need to look into this. And that is why we turned to the NATO Secretary General and the Alliance committees with a request to pay more attention to the Belarus factor in this war," the president said.
He recalled that the common border with this country is more than 600 km long. Following hybrid attacks with the use of illegal migrants, barriers were built along this border line.
"Now, one way or another, the border is closed. But, of course, no barrier will help us if missile start flying in," Nauseda said.
As reported, Lithuanian President Gitanas Nauseda said that after the missile incident in Poland, Lithuania will raise the issue of strengthening air defenses of NATO's eastern flank.