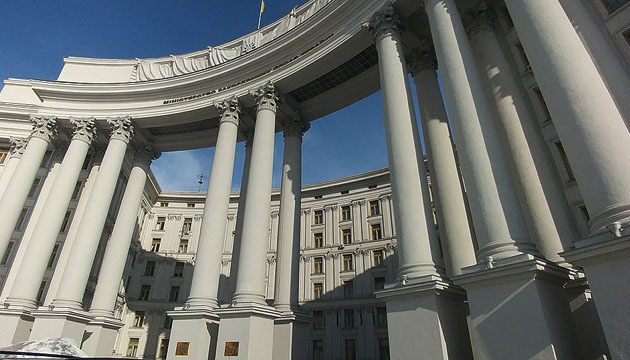 Russia mentions talks every time its troops fail- MFA Ukraine
The Ministry of Foreign Affairs of Ukraine believes Russia's latest statement on their alleged readiness for negotiations is yet another smokescreen and imitation, aimed to save time for regrouping its forces.
This was stated by the spokesman for MFA Ukraine Oleg Nikolenko on Facebook, Ukrinform reports.
"The statement by the Ministry of Foreign Affairs of Russia is yet another smokescreen. Russian officials start mentioning talks every time Russian troops are defeated on the battlefield. Moscow is not interested in restoring peace in Ukraine," the spokesman said.
Nikolenko is convinced that, by simulating readiness for dialogue, the Russian Federation is trying to buy time to regroup its forces, prepare newly mobilized units, resolve the issue of arms shortage, and tackle logistics issues before resorting to more waves of aggression toward Ukraine.
"We already went through this in 2014-2015," the spokesman emphasized.
The diplomat also noted that those who are really interested in peace negotiations do not destroy cities and villages, do not kill civilians, do not destroy energy infrastructure, do not abuse residents of temporarily occupied territories, and do not hinder food supplies.
"Let me remind you that Ukraine has repeatedly offered negotiations. But I always saw either a contemptuous reaction and a demand to obey the Kremlin's ultimatums, or another act of genocide against Ukrainians," emphasized Nikolenko.
As reported, on November 9, the spokeswoman for the foreign ministry of the aggressor power, Maria Zakharova, said that Russia was ready to negotiate with Ukraine "taking into account the realities that are emerging at the moment."