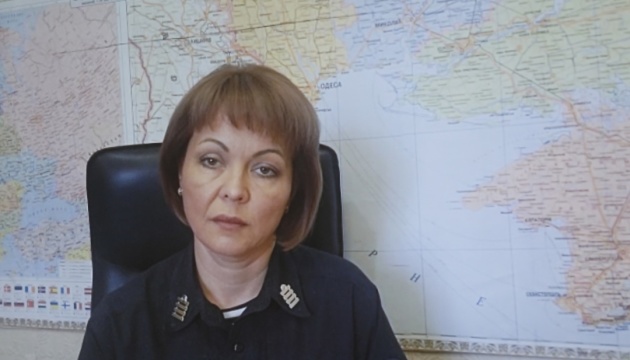 Russian claim of Kherson withdrawal may be part of psyop - military spox
The statement voiced by the Russian command on the pullback of their forces from Kherson in southern Ukraine may be part of a psychological operation to create a false impression about their true intentions.
That's according to Nataliia Humeniuk, head of the joint coordination press center of the Southern Defense and Security Forces, who commented for Suspilne on the situation around Kherson, Ukrinform reports.
"Our defense forces do not rule out provocations on the part of the Russian occupiers as they might be creating a false impression about their true intentions," the spokesperson said.
Humeniuk also recalled that the ongoing military operation in the country's south requires media silence.
"The occupiers are trying to fill the information space with their narratives in order to prepare excuses in case of rapid failure and disorient the local population and Ukraine's Defense Forces," she said.
As Ukrinform wrote earlier, citing multiple reports, the commander of the Russian troops, Sergei Surovikin, suggested to the Minister of Defense of the Russian Federation, Sergei Shoigu, that the Russian forces withdraw from the right bank of the Dnipro in Kherson region, where the regional center is located.
The head of regional military administration, Yaroslav Yanushevych, called on Ukrainians not to become euphoric as, no matter what the Russians say, only official sources can be trusted.
Mykhailo Podolyak, the adviser to the head of the President's Office, said that it is too early to talk about the withdrawal of Russian troops from Kherson.