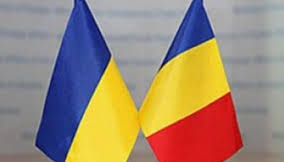 Ukrainian ambassador, Romanian PM discuss security situation amid Russia's aggression
Ukraine's Ambassador to Romania Ihor Prokopchuk and Romania's Prime Minister Nicolae Ionel Ciuca have discussed the security situation in the face of Russia's ongoing aggression.
That's according to the press service of the Embassy of Ukraine in Romania, Ukrinform reports.
Prokopchuk thanked the Romanian side for the humanitarian and other assistance provided, the reception of Ukrainian citizens who were forced to leave their homes due to the war, emphasizing the large-scale consequences of Russian aggression for both Ukraine and the whole of Europe.
"During the meeting, [both parties] had an in-depth exchange of views regarding the development of the security situation against the background of ongoing Russian armed aggression. The areas of assistance that Ukraine needs to overcome the winter period of the year in view of Russia's massive terrorist attacks on energy infrastructure facilities and civilian targets have been specified," the embassy said.
The parties discussed European and Euro-Atlantic integration of Ukraine, a plan for the rapid recovery of the country, as well as security guarantees for Ukraine that can be used before the country joins NATO.
Prokopchuk also raised the issue of recognition by Romania of the Holodomor of 1932-1933 as an act of genocide against the Ukrainian people.
Earlier, at a meeting with Ukraine's Deputy Foreign Minister Yevhenii Perebyinis, the Ambassador of Romania to Ukraine, Alexandru Victor Micula, said that Bucharest would continue to fully support Kyiv in countering Russia's armed aggression.
The Romanian Foreign Ministry also denied Russian President Vladimir Putin's statements about Bucharest's "territorial claims" to Ukraine.