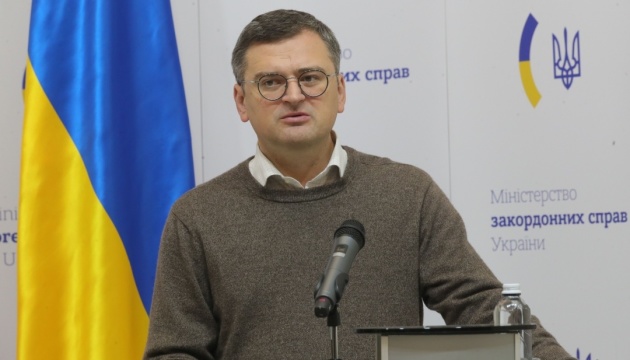 FM Kuleba: Ukraine warned Iran of consequences of supplying missiles, drones to Russia
The Ukrainian side has warned the Islamic Republic of Iran of the consequences of supplying missiles and even more unmanned aerial vehicles (UAVs) to Russia.
The relevant statement was made by Ukrainian Foreign Affairs Minister Dmytro Kuleba at a joint briefing with Spanish Foreign Affairs Minister José Manuel Albares Bueno in Kyiv, an Ukrinform correspondent reports.
"The threat is real, and we have informed Iran through diplomatic channels about the consequences that will follow if this decision is endorsed and implemented. We were as substantive as possible. Now it is up to the Iranian side to take a step," Kuleba said.
According to Kuleba, when it comes to the complicity of any country in the Russian aggression and killing of civilians, Ukraine will be absolutely ruthless, taking actions in response.
"Because it is about defending our state and our citizens. A much wiser decision for Iran would be to completely halt the supply of any arms to Russia, which are used against Ukraine," Kuleba noted.
A reminder that Spokesperson for the Air Force Command of the Armed Forces of Ukraine Yurii Ihnat stated earlier that Russia was planning to deploy Iranian-manufactured missiles along the northern border of Ukraine. The United States has not yet confirmed reports of the supply of Iranian missiles to Russia.
mk