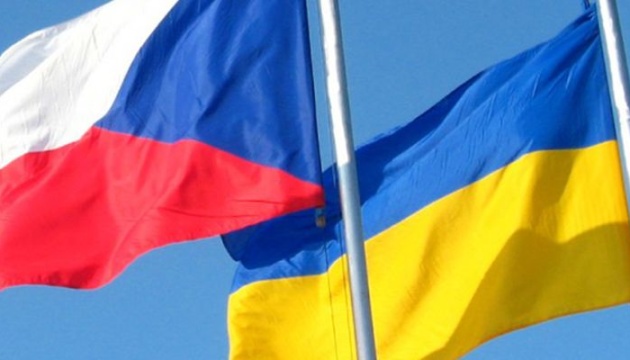 Zelensky wants Ukraine, Czech Republic to build up defense relations
President Volodymyr Zelensky seeks to build "defense relations" between Ukraine and the Czech Republic.
The leader stated this in an interview with Czech television, an Ukrinform correspondent reports.
Zelensky expressed the opinion that after the Russian-Ukrainian war is over, the whole world will reconsider its attitude to security: "I believe that security will be a number one priority."
"We will defeat Russia on our land, but this doesn't mean that they will not return in 10 or 20 years. I would like to believe that they will change their attitude toward the world and to their society, to no longer despise it, but develop democracy. I would like to believe they will, but we'll see. In any case, we understand that we have to defend ourselves," said the president of Ukraine.
He recalled the recent successful negotiations between the governments of Ukraine and the Czech Republic. In this context, Zelensky says he seeks to build certain defense relations between the two nations.
"I am in favor of building separate defense relations between our states. I have proposed certain things to the Prime Minister. Our teams will start working on that," he said.
The head of the Ukrainian state emphasized that people want to see safety on land, on water, and in the sky. "We, the leaders of modern world, of Europe, where the biggest war in the last 70 years is going on, must ensure this – start the process strategically so that politicians who will come after us can continue," Zelensky concluded.
As Ukrinform reported earlier, on October 31, the Prime Minister of the Czech Republic, Petr Fiala, along with the delegation of the Czech government, came on a working visit to Ukraine.
As a result of the meeting with Ukraine's Cabinet officials, three cooperation documents were signed, intergovernmental consultations began, and additional military aid was announced.