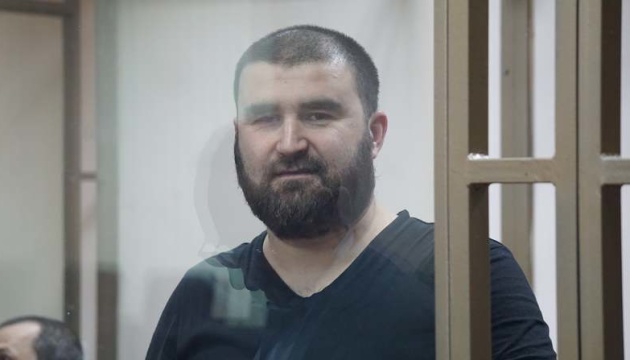 Citizen journalist Ibrahimov losing vision in Russian prison
Crimean citizen journalist Tymur Ibrahimov, who was sentenced to 17 years in prison within the Hizb-ut-Tahrir case, is losing his vision in a Russian penal facility.
As the Crimean Solidarity reports, Tymur's wife Dilyara visited him in the penal facility in Ryazan region of the Russian Federation. Due to the conditions of detention, the man's eyesight is getting weak. Ibrahimov needs eye drops but cannot get medical help in the facility. He has a visual disability of the 3rd group.
In October 2017, in Bakhchisarai, Russia's FSB detained six Crimean Tatars: Tymur Ibrahimov, Marlen Asanov, Memet Belialov, Seyran Saliyev, Server Zekiryaev, and Ernes Ametov. They were charged with involvement in the activities of the Islamic political party Hizb ut-Tahrir.
In September 2020, Russia's court in Rostov-on-Don sentenced Crimean Muslims to 13-19 years in prison. Tymur Ibrahimov was sentenced to 17 years.
Photo credit: Crimean Solidarity
ol