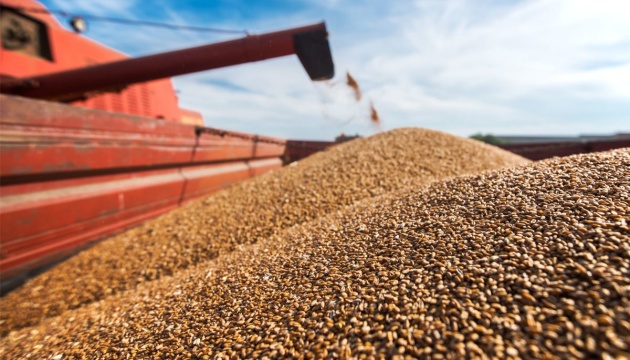 Russia had long planned to drop "grain deal" – disinfo watchdog
Russia's unilateral withdrawal from the "grain agreement" is a pre-planned manipulation, for the implementation of which the enemy was waiting for the right moment.
That's according to the Center for Countering Disinformation at the National Security and Defense Council of Ukraine, Ukrinform reports.
In particular, Minister of Agriculture of the Russian Federation Dmytro Patrushev on October 5, while speaking at the agricultural exhibition Golden Autumn - 2022, stated that "the grain deal concluded in Istanbul this July not only failed to solve the problems of countries in need, but aggravated them... In addition, the very volumes of supplies are insignificant and unable to have a noticeable influence on the worldwide situation."
After that, on October 29, Patrushev stated on the air of VGTRK that "the grain deal not only did not solve the problems of the countries in need, but even in some sense aggravated them... In addition, the deliveries themselves within the framework of the grain deal were insignificant and could not have appreciable influence on the situation in the world".
As noted by the CCD, the given quotes by the Minister, with identical narratives and a time difference of almost a month, confirm the thesis that Russia is plotting a food provocation, whose goal is to "blackmail the world with hunger."
As Ukrinform reported earlier, on October 29, Russia announced its withdrawal from the Black Sea Grain Initiative, using as a pretext a sea drone attack on Sevastopol Bay, in which Russian warships were damaged.