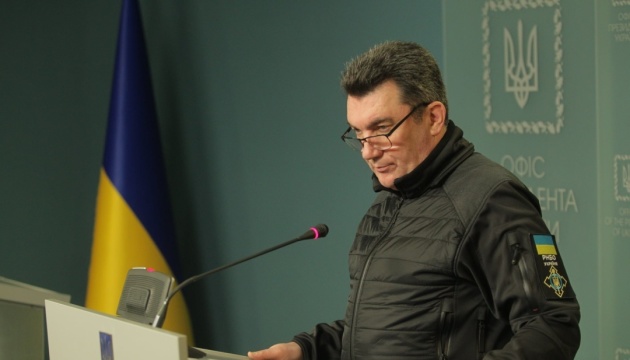 Paranoid delusion: Danilov responds to Russia's pretext for dropping "grain deal"
Secretary of the National Security and Defense Council of Ukraine, Oleksiy Danilov, has dismissed as "paranoid delusion" Russia's statement claiming sea drones targeting Russian warships in Sevastopol had been launched from a civilian vessel off the coast of Odesa.
The official spoke on the air of the national telethon, an Ukrinform correspondent reports.
"That's delusional. Some kind of paranoid delusion… Apparently, it's autumn aggravation for Russian officials. It is simply impossible. The fact is that the outgoing ships carrying grain have nothing to do with the processes taking place in our country. What they constantly invent are paranoid things," Danilov stressed.
According to the senior security official, the Russians have found themselves in a very tricky situation so they have to look for excuses and invent reasons to attract international attention.
"Every day they come up with some kind of novel to draw the world's attention so that they start to be reckoned with again. But can we reckon with terrorists? Well, I don't even know," added the NSDC secretary.
As reported earlier, on October 29, explosions rang out in the temporarily occupied city of Sevastopol, Crimea. Further reports clarified that the blasts occurred in the Sevastopol Bay, where the Russian Black Sea Fleet has a base.
After that, Russia announced its withdrawal from the "grain initiative".
On October 30, the Russian Ministry of Defense stated that the drones that had attacked their warships could have been launched from aboard a civilian bulker carrying grain off the coast of Odesa.