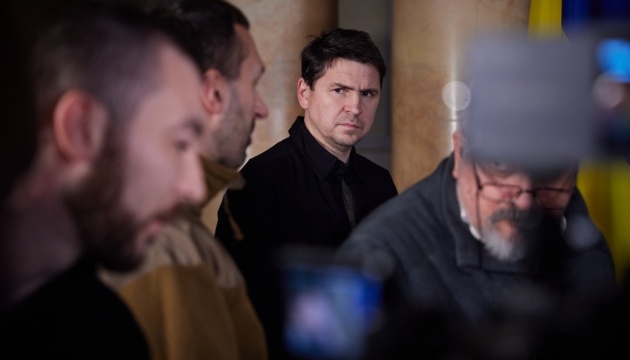 No place for Russia at negotiating table with United States - Podolyak
Mykhailo Podolyak, adviser to the Head of the Ukrainian President's Office, has stated that there is no place for the Russian Federation at the civilized negotiating table.
"Subjects from the Russian Federation have to understand: they no longer have an option of returning to January 2022. No negotiations with USA available and no place at civilized table for them. There is only genocide in Ukraine, war they will lose and tribunal where they will receive life imprisonment," Podolyak wrote on Twitter.
As reported by Ukrinform, Mykhailo Podolyak earlier called on the international community to hand over confiscated Russian assets to Ukraine.
iy