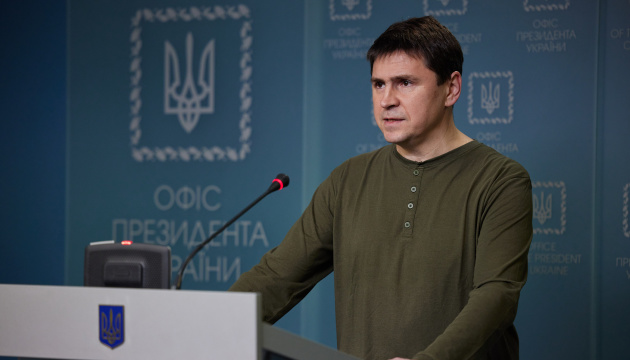 Putin wants to go back to Feb 23 for Russia not to be "outcast"
Russian President Vladimir Putin would like to see his country in a pre-war situation, as of February 23, where Russia was not an outcast.
That's according to Mykhailo Podolyak, the advisor to the chief of the Ukrainian President's Office, Ukrinform reports.
"Putin would come back to 23/02, where RF wasn't an outcast. But we are in October: Putin is a bloody tyrant, RF is a terrorist state. German president's speech today – a verdict to ru-fantasies about weak Europe," Podolyak tweeted.
According to the official, the new "Steinmeier formula" is about maximum military and financial support for Ukraine.
As Ukrinform reported earlier, German President Frank-Walter Steinmeier on October 28 in his big speech at Bellevue Palace said Putin in his imperial obsession has not only violated rules but in fact knocked over a chessboard, destroying a European security order.