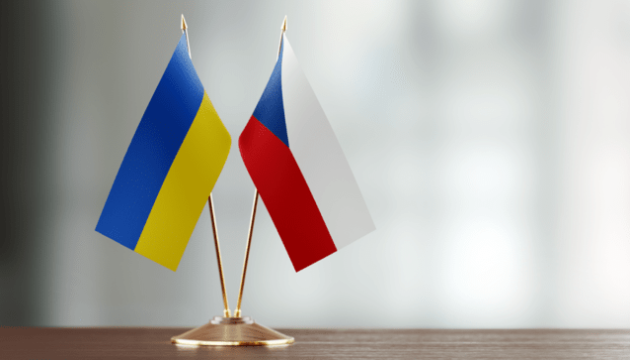 Czech ministers to visit Kyiv next week
Czech ministers during their visit to Kyiv on Monday, October 31, will discuss the post-war reconstruction of Ukraine and issues related to Ukrainian refugees staying in the Czech Republic.
This is reported by Ukrinform with reference to Radio Prague International.
As noted, in connection with the ongoing Russian military invasion of Ukraine, the joint meeting of the two cabinets is set to see strict security measures. So far, the administration of the Czech government has not made public the exact composition of the delegation, which is expected to include six ministers. Details about logistics and the exact time of departure of the ministers from the Czech Republic will not be disclosed.
About a third of Petr Fiala's government will head off to Kyiv. According to the prime minister's earlier statements, the composition of the delegation, among other things, depended on the requests of the Ukrainian side on the subject of negotiations. According to the Blesk newspaper, the delegation is likely to include Minister of Internal Affairs Vit Rakusan, Minister of Finance Zbynek Stanjura, Minister of Foreign Affairs Jan Lipavsky, and Minister of Defense Yana Chernokhova.
In a similar format, the Czech government regularly conducts negotiations with partners from Poland, Slovakia, and Israel.
"We will continue the consultations we held with the Prime Minister during our visits to Kyiv. At the meeting, we will discuss the participation of Czech non-governmental organizations and companies in the post-war reconstruction of Ukraine, as well as support for its integration into the EU," Jan Lipavsky said earlier.
A week ago, Zbynek Stanjura said that in addition to helping Kyiv, the possible arrival of more Ukrainian refugees to the Czech Republic will be on the agenda of the upcoming talks.
As Ukrinform reported earlier, since the full-scale Russian invasion of Ukraine, the Czech Republic has exported almost $2 billion worth of military equipment to Ukraine.