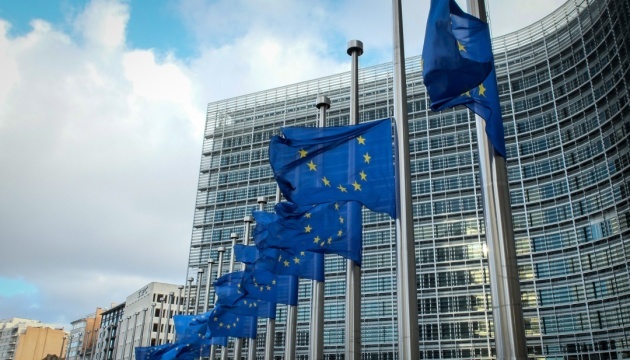 Morally and politically, Russia already lost war against Ukraine – EU
Morally and politically, Russia has already lost the war against Ukraine, the European Union said this in a statement at a meeting of the OSCE Permanent Council.
"We reject Russia's transparently false allegations that Ukraine is preparing to use a dirty bomb on its own territory, attempting to create a pretext for further escalation," reads the statement.
It is noted that on the contrary, it is clear from reports in recent weeks that "Russia is continuing to use massive and indiscriminate missile and drone attacks targeting civilians as well as civilian objects and infrastructure across Ukraine, including critical energy infrastructure".
"Yet, despite the mounting evidence, we hear the blatant lie from the Russian Federation that it is only targeting military objects. In reality, the more the Russian army is being pushed back and defeated on the battlefield, the more it seems to be targeting civilian objects in an attempt to terrorise Ukrainian society and weaken its resolve. The EU continues to condemn these attacks in the strongest possible terms," the statement says.
At the same time, it is stressed that the killing of civilians and the systematic shelling of critical infrastructure; cutting off civilians from basic services such as water, electricity and heating as winter approaches is a "gross violation of international law".
"The EU remains unwavering in its support for Ukraine's independence, sovereignty and territorial integrity, and demands that Russia immediately, completely and unconditionally withdraws all of its troops and military equipment from the entire territory of Ukraine within its internationally recognised borders, including the illegally annexed Autonomous Republic of Crimea and the city of Sevastopol," the statement says.
"Morally and politically, Russia has already lost this war. And increasingly, it is losing on the battlefield as well. Ukraine will prevail and we will stand with Ukraine for as long as it takes," the statement says.
iy