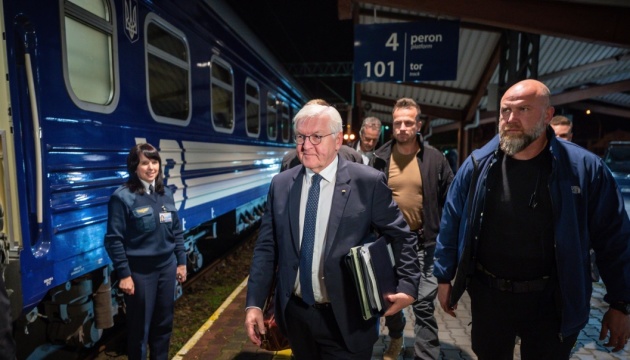 Steinmeier arrives in Ukraine first time since Russia launched full-scale invasion
German Federal President Frank-Walter Steinmeier has arrived in Kyiv for the first time since Russia launched its full-scale ongoing invasion.
According to the German dpa news agency, Steinmeier, who arrived in Kyiv by train on Tuesday morning, was set to meet Ukrainian President Volodymyr Zelensky later in the day.
This is his third attempt to visit Kyiv. Last week, Steinmeier postponed a planned trip to Ukraine at short notice, due to security reasons.
In the spring, Steinmeier's trip to Kyiv was canceled due to the reluctance of the Ukrainian side to accept the president. The reason was Steinmeier's failed policy as foreign minister in Merkel's government towards Russia. Later, in the summer, President Volodymyr Zelensky invited the federal president to visit the Ukrainian capital.
Photo: dpa
iy