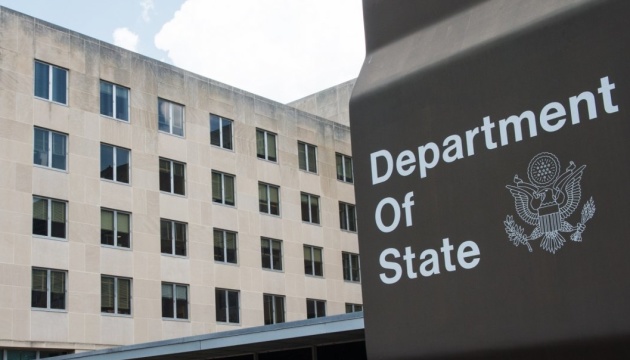 U.S. rejects Russian lies about Ukraine planning "dirty bomb" provocation
Washington has dismissed as "transparently false" the claims voiced by Russian defense chief Sergei Shoigu of Ukraine allegedly plotting a "dirty bomb" attack on its own soil.
That's according to a readout of State Secretary Antony Blinken's call with Ukraine's Foreign Minister Dmytro Kuleba, released by the Department's press service, Ukrinform reports.
"Secretary Blinken expressed to Foreign Minister Kuleba that the United States rejects Russian Defense Minister Shoygu's transparently false allegations that Ukraine is preparing to use a dirty bomb on its own territory," reads the release.
The world would "see through" any attempt by Russia to use this allegation as a pretext for escalation, Blinken said, according to Ned Price, a spokesman for the Department of State.
The parties also discussed the U.S. and international commitment to continue supporting Ukraine with "unprecedented" security, economic and humanitarian assistance "for as long as it takes."
They further noted the ongoing efforts to manage the broader implications of Russian President Vladimir Putin's war.
As Ukrinform reported earlier, Ukraine and U.S. top diplomats had a phone call on Sunday.