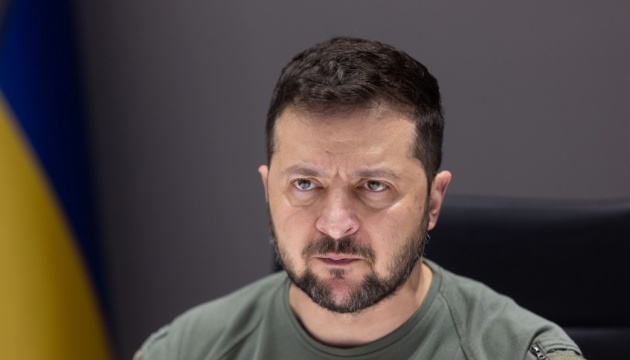 Zelensky on Russia's 'dirty bomb' claims: World should react in toughest possible way
President Volodymyr Zelensky believes that Russia's statements on the alleged use of a "dirty bomb" by Ukraine indicate that Russia has already prepared all this. Therefore, the world must react to that in the toughest possible way.
"Ukraine is always about recovery. Always about life. And there's only one source who can use nuclear weapons in our part of Europe and that source ordered comrade Shoigu to call somewhere. If Russia calls and says that Ukraine is allegedly preparing something, it means one thing: Russia has already prepared all this. I believe that now the world should react in the toughest possible way," Zelensky said in his evening address.
The President believes that even the very Russian threat of nuclear weapons – and even more so against our country, which has given up its nuclear arsenal under promises of security from the largest nuclear powers – is a reason for both sanctions and even greater strengthening of support for Ukraine.
The stronger the support for Ukraine is, the sooner this war and any possible Russian threats will end, Zelensky stressed.
"During the upcoming week, this will be the number one task for our diplomats - to explain what is happening. And I am sure: the world will be with us. The world will understand," the Head of State summed up.
As reported, Russia's Defense Minister Sergei Shoigu had held phone calls with Defense Ministers Sebastien Lecornu of France, Hulusi Akar of Turkey, and Ben Wallace of Britain in which he "expressed concern" in connection with Ukraine's alleged plans to use a "dirty bomb."
ol